Ho Chi Minh City Securities Corporation Accelerates Next Phase of Digital Transformation with Gimasys and Google Cloud to Unlock New Value for Customers
HSC to modernize technology infrastructure to improve the delivery of digital financial services to customers and accelerate its speed of innovation
Ho Chi Minh City, Vietnam, Nov. 17, 2022 Gimasys, a leading solutions service provider, and Ho Chi Minh City Securities Corporation (HSC)a leading securities brokerage firm and investment bank in Vietnam, have embarked on a strategic initiative to modernize HSC's technology infrastructure on Google Cloud.
Following a successful Proof of Concept (PoC), HSC has chosen Google Cloud as its primary cloud provider to power its digital applications and enhance operational efficiency.
This sees HSC migrating its key applications to a hybrid cloud environment using Google Anthos's reach, Google Cloud's managed platform for application deployment. With Anthos, HSC can simultaneously define, automate, and enforce consistent security policies across its hybrid cloud environment to ensure that it is meeting corporate governance and compliance requirements. This move – which falls under Phase 1 of HSC's technology infrastructure modernization initiative – will also see the firm using Google Kubernetes Engine (GKE) to dramatically scale and automate application development on Google Cloud's open, secure, scalable, and carbon neutral infrastructure.
Adopting a serverless platform like GKE enables HSC to develop new applications much faster and with greater cost efficiency. It also improves the operational management capacity of HSC's engineering team, so that they can focus on developing innovative products and services to serve HSC's individual, institutional, and corporate customers – instead of spending excessive time on complex, manual backend IT configurations.
To advance HSC's goal of building a world-class technical organization, Gimasys and Google Cloud are spearheading an upskilling and certification program within the firm. This will empower HSC engineers with the knowledge and capabilities to manage large-scale cloud deployments and embed an agile culture across the company.
This strategic initiative marks a significant milestone in the digital transformation journey of one of Vietnam's oldest and most reputable securities companies. By becoming a first mover in leveraging the power of the cloud to achieve operational cost savings and accelerate its speed of innovation, HSC will strengthen its ability to generate new competitive advantages and stay ahead of its customers' diverse and evolving needs.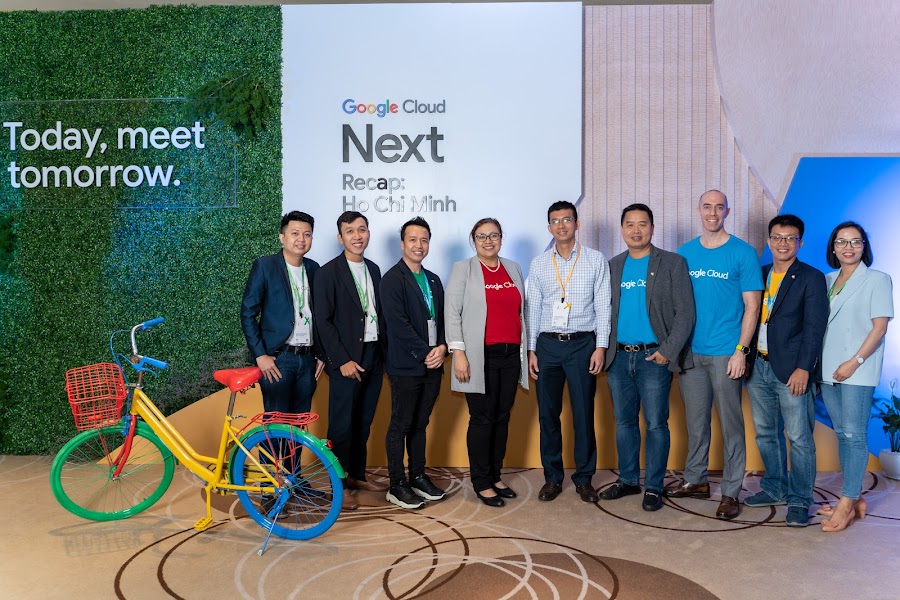 Mr. Doan Chi Trung, Director, Information Technology, Ho Chi Minh City Securities Corporation, said: "We believe that it's important to digitalize our business operations to create new breakthroughs in the market. By collaborating with Google Cloud and Gimasys, we will advance our infrastructure modernization projects and adopt best-in-class cloud computing technologies. This shift to the cloud will help us elevate the user experience, strengthen security, optimize costs, and lay a robust foundation for applying other advanced technologies to unlock significant business value."
Ms. Le Thi Mai, Ho Chi Minh City Branch Director, Gimasys, said: "As a business unit that has spent many years working with financial services institutions on their digitalization projects, Gimasys brings deep domain knowledge and technical expertise to help HSC meet its goal of harnessing technology to transform its business. By modernizing HSC's infrastructure on Google Cloud, we believe that we can enable HSC to move even quicker to reinforce its competitive position and take key steps toward becoming the securities company of the future."
Ms. Ruma Balasubramanian, Managing Director, Southeast Asia, Google Cloud, said: "According to the latest e-Conomy SEA 2022, digital financial services continue to gain significant attraction in Vietnam. Specifically, the digital investment solutions industry group saw assets under management (AUM) increase by 50% since 2021. Adopting a Hybrid Cloud strategy can help businesses in regulated industries meet their needs. There is a growing demand for digital applications such as seamless operation, safety and ease of use. By running on Google Cloud and support from Gimasys, HSC can quickly deploy new services for customers and open up new possibilities in areas such as fraud prevention, machine learning, data analysis, business account management, etc."
About Ho Chi Minh City Securities Corporation (HSC):
Ho Chi Minh City Securities Corporation (HSC) is a reputable securities brokerage and investment bank with nearly 20 years of development experience in Vietnam. HSC provides a wide range of financial products and services to individual, institutional, and corporate customers. An advisory team with rich professional experience, expertise, and reliability designs HSC's financial services solutions, which have been certified and recognized at various prestigious international awards.
With an extensive track record in successfully connecting Vietnamese businesses with international and domestic investors, HSC comprehensively addresses the needs of customers through four service areas: Securities Brokerage, Investment Banking, Analysis, and Capital Investment.
Website: www.hsc.com.vn
About Gimasys
With more than 18 years of experience in the field of providing advanced technology solutions, International Management System Integration Co., Ltd (Gimasys) has become a reliable and reputable partner of many large enterprises, such as: Vin Group, Masan Group, Vietnam Airlines, Be Group, Bao Viet Holdings, Techcombank, Vietcombank, VPBank,…
Gimasys has established partnerships to become a solutions service provider in Vietnam of major global technology brands, such as Google Cloud, Salesforce, Oracle, NetSuite, MuleSoft, and Tableau. Through these close associations, Gimasys has established itself as a prestigious partner that actively stays ahead of the latest technology trends, thereby ensuring that it is always ready to meet the business improvement needs of enterprises.
About Google Cloud:
Google Cloud accelerates every organization's ability to digitally transform its business. We deliver enterprise-grade solutions that leverage Google's cutting-edge technology – all on the cleanest cloud in the industry. Customers in more than 200 countries and territories turn to Google Cloud as their trusted partner to enable growth and solve their most critical business problems.