Bringing pooled storage and shared drives to Business Starter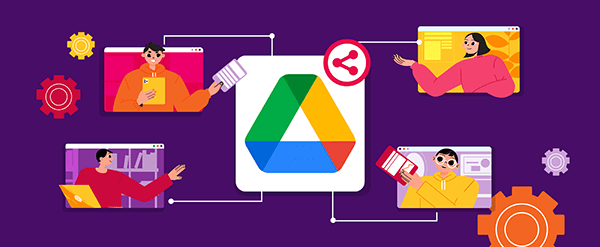 What's changing
We're updating the storage model in Business Starter from per-user storage to pooled storage. Pooled storage provides a more simple and flexible way to manage storage, as all storage is shared across the organization, removing the need to manage it on a per-user basis. With pooled storage, admins also have more tools to monitor how storage is used across their organization. In the coming days, new customers signing up for Business Starter will have pooled storage; existing Business Starter customers will transition to pooled storage over the coming months.
As an added benefit of pooled storage, organizations with Business Starter will soon gain access to shared drives. Users will be able to create shared drives and add members, files, and folders. Please note that certain admin-level and security controls—like the ability to control access to the items in a shared drive —will not be included in shared drives for Business Starter.
Who's impacted
Admins and end users
Why it's important
Visit Google's Help Center to learn more about pooled storage and shared drives for Business Starter.
Getting started
Admins

Use this article in our Help Center to learn more about setting

storage limits

and

shared drives

.

If you need more storage for your organization, consider

purchasing additional pooled storage

or upgrading your Google Workspace edition to

a plan with more storage.

. 

Note: Resold customers should contact their reseller to purchase more storage or upgrade their edition.

End users: There is no end user impact or action required at this time.
Rollout pace
Beginning May 15, 2023, new Business Starter customers will have pooled storage by default.

Pooled storage will start rolling out to existing Business Starter customers on May 22, 2023 and continue over the coming months.

Shared drives will become available after pooled storage rolls out to all existing Business Starter customers.
Availability
For more detailed product information or to need technical support, you can contact Gimasys - Premier Partner of Google in Vietnam at the following information:
Source: Gimasys