Update pricing policy for the latest Google Map
Google Maps has just announced that it has updated its new usage policy for users…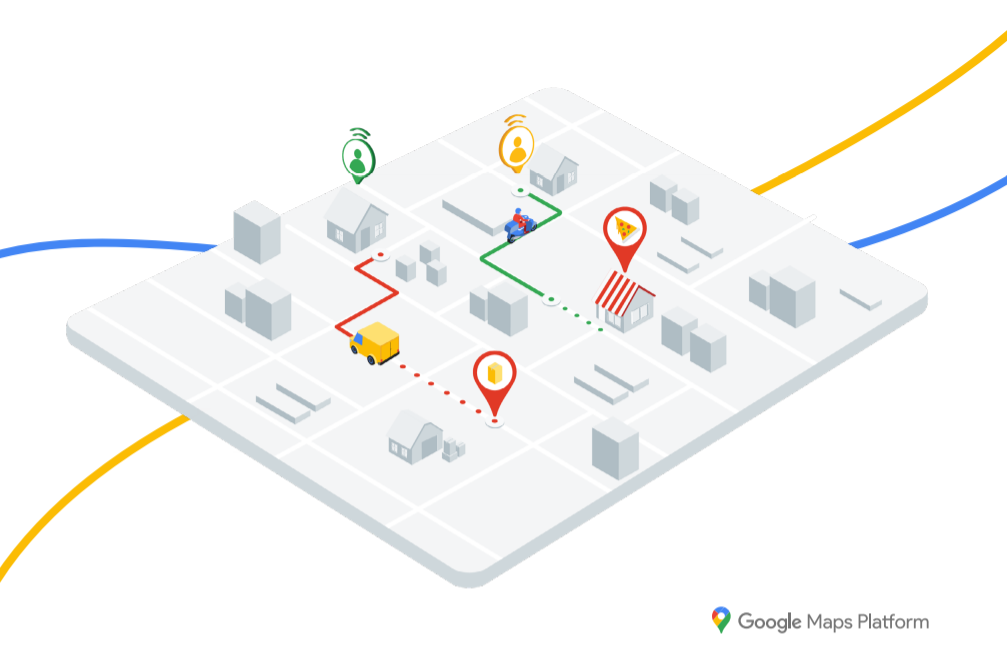 Google also created the Google Maps API to help businesses integrate maps into their websites. The next-generation Google Maps API provides feature-focused solutions and more high-tech solutions to drive innovation. These solutions are tailored for functions such as asset tracking and ride sharing in real time. Modern app developers and web developers must embed the new Google Maps navigation experience directly into their projects to optimize user experience.
Update the latest Google Maps API prices and packages
Previously, Google Maps introduced a "Pay-As-You-Go" platform API pricing model. The improved model ensures more flexibility and control for businesses that choose to use the Google Maps API. Developers can use a limited or large portion of the API and pay for exactly what they use.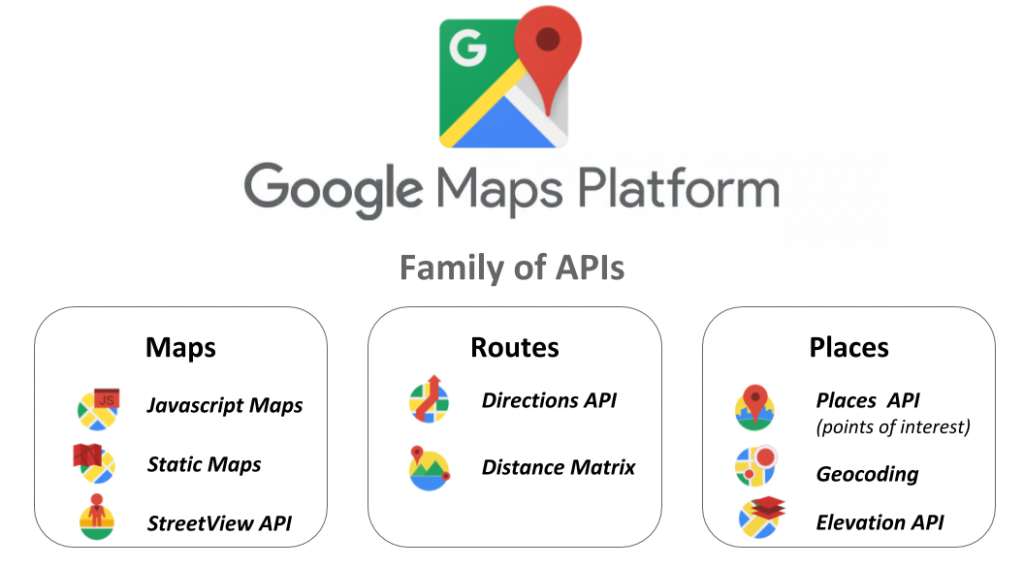 The Google Maps Platform neatly compacted the original 18 bundles of individual APIs into three core products in Google Cloud. Because websites and apps use the Google Maps API to provide custom maps, each core product has a distinct pricing structure.
1) Google Maps – Offers custom dynamic maps, Street View and 360 degree views.
2) Route – Provide and capture driving directions and traffic updates.
3) Location – Provide detailed information like location name, address, reviews, etc.
Latest Maps price list: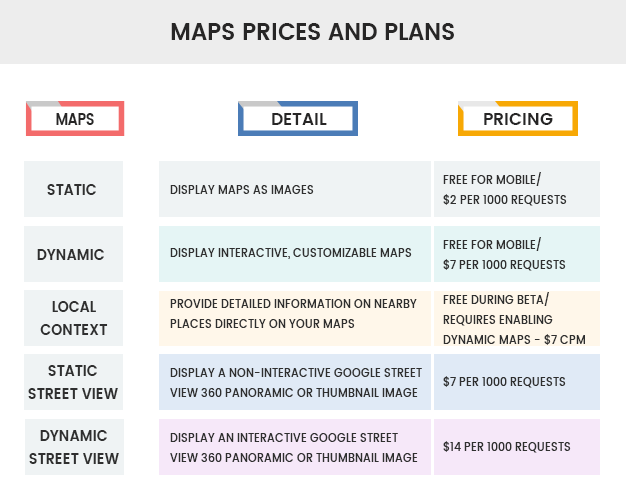 New price list for Google Maps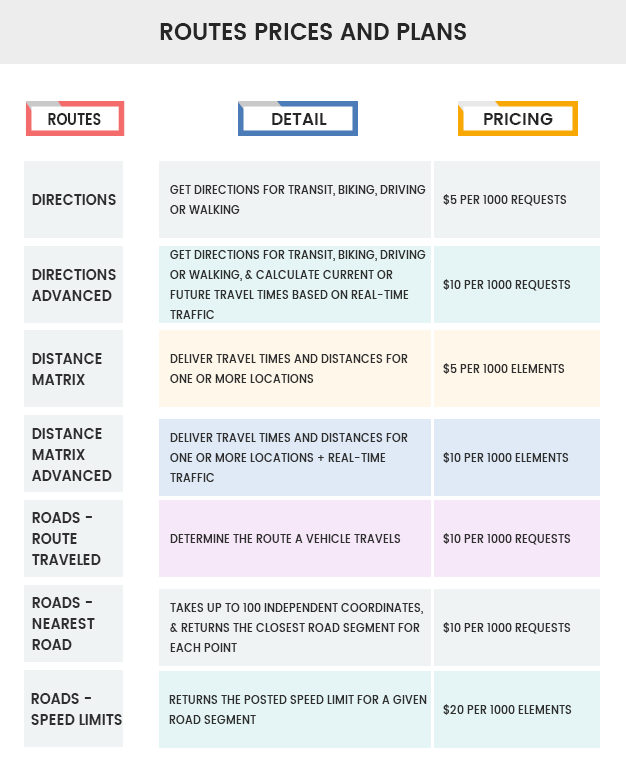 New price list for Google Maps route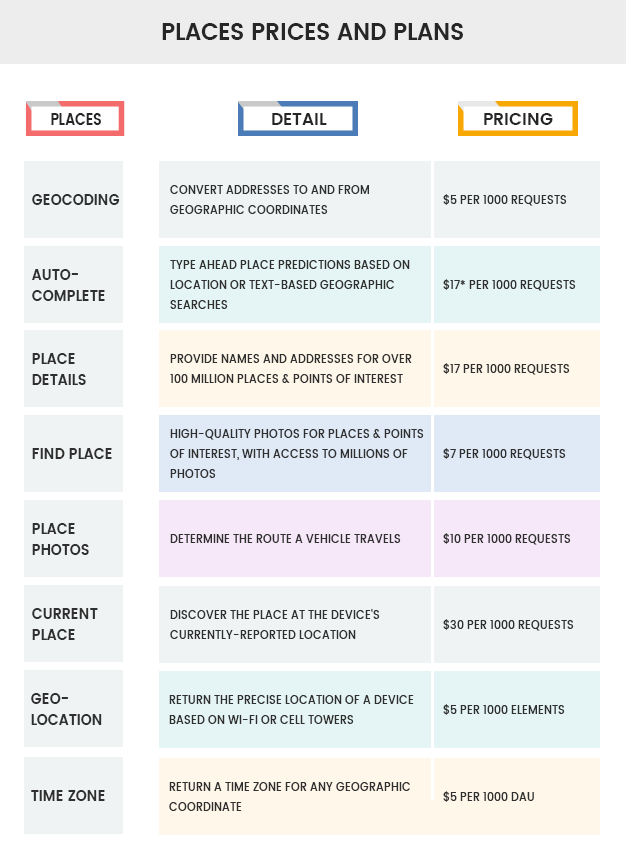 New cost for Google Maps places
Previously, when registering for Google Maps API, businesses could take advantage of a free 200$ credit for small-scale operations, changing the current pricing policy may be inconvenient for businesses. However, it is suitable for the actual development of Google Maps through a series of new features applied to optimize the user experience. 
For a free consultation on the new Google Maps API policy, please contact Gimasys: 
Source: Gimasys