Admins can now specify how individual Android apps update within the Admin console
What's changing
Google Workspace admins can now specify how Android apps update, giving them greater control over how Android apps are deployed within their fleet. Specifically, admins can specify whether apps are updated right away or postponed. Further, admins can set these policies on a group level within their organization. See below for more information.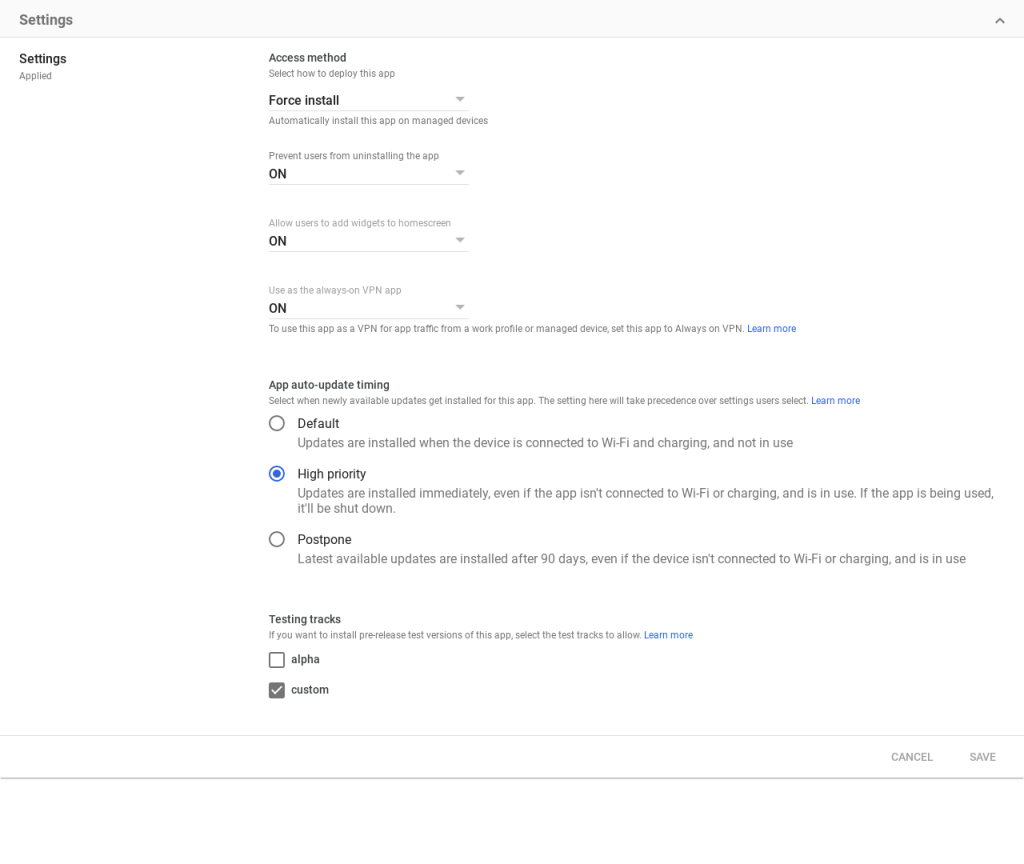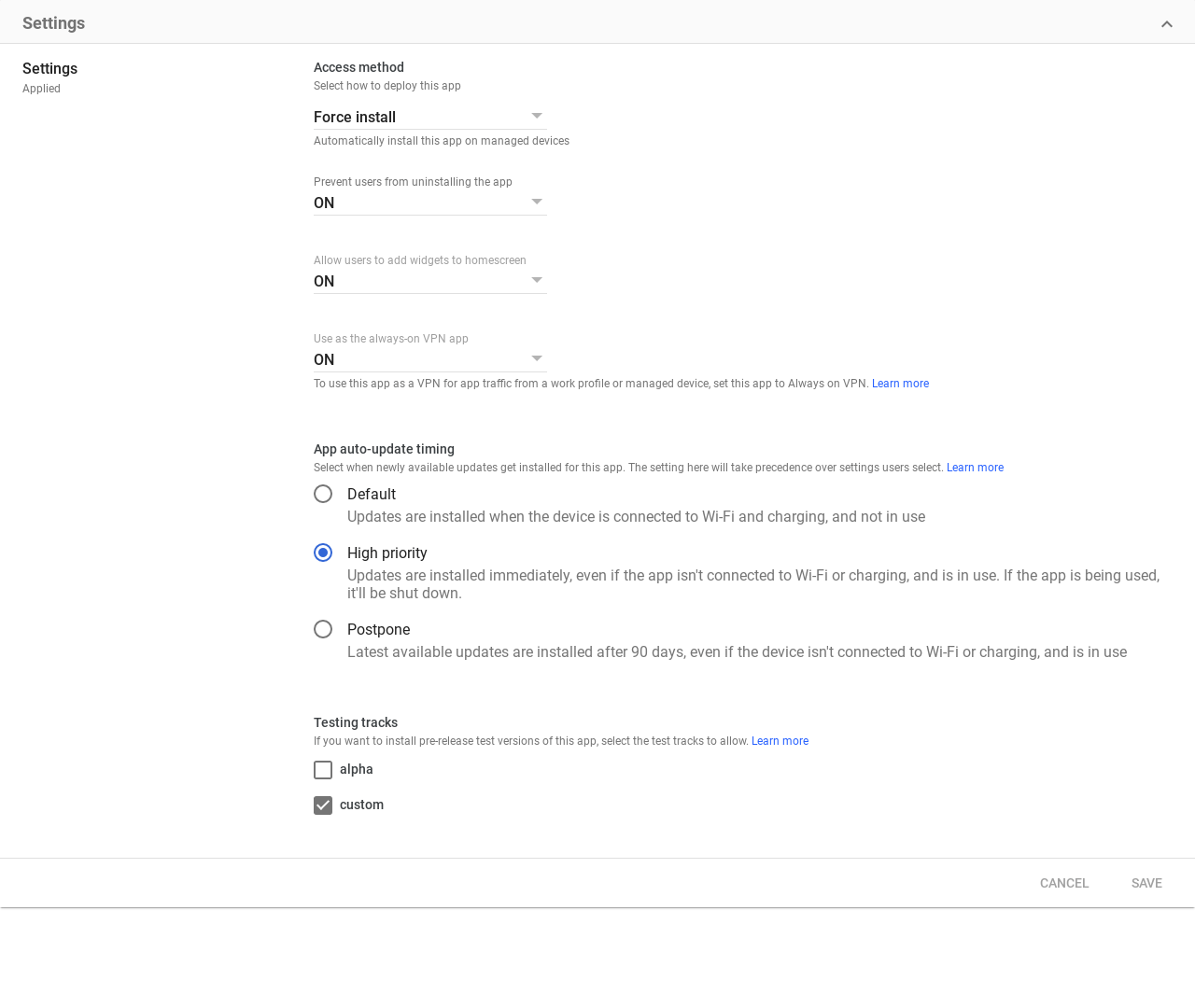 Who's impacted
Admins
Why it's important
Previously, the default behavior for app updates in managed Google Play was contingent on the device being connected to a Wi-Fi network, to be charging, and not being actively used. This behavior is not always suited to the needs of our customers and admins need more granular control over how apps are updated.
With this update, Admins can now set specific criteria for when Managed Play apps update:
High priority mode: the app is updated immediately after the developer publishes a new version. Note that for high priority, app updates will also still be issued when the default update criteria is met.

Postponed mode: the app will not be automatically updated during the 90 days after a new version is released. After this 90-day period, the newly available version of the app is automatically installed when a device is connected to Wi-Fi, charging, and the app is not in use. Note: users can still manually update the app via the Play Store.
Additionally, Admins can apply these configurations on a Group level within their organization, giving admins even greater granular control.
Getting started
Rollout pace
Rapid and Scheduled Release domains: Gradual rollout (up to 15 days for feature visibility) starting on April 21, 2022
Availability
Available to Google Workspace Business Plus, Enterprise Essentials, Enterprise Standard, Enterprise Plus, Education Fundamentals, Education Standard, Teaching and Learning Upgrade, Education Plus, Frontline, các khách hàng cao cấp của G Suite Business và Basic và Cloud Identity.
Không khả dụng cho khách hàng Google Workspace Business Starter, Business Standard, Essentials, Nonprofits và khách hàng Cloud Identity Free
Source: Gimasys