Helping European businesses grow and digitally transform in the cloud
As Google welcomes thousands of customers, partners, business leaders, and developers to Google Cloud Next OnAir EMEA, its five-week virtual event, wanted to take a moment to reflect on inspiration. seeing organizations around the world pivot and adapt to unprecedented circumstances. That's why they re-imagined their event and brought it online to best serve customers and partners, in the spirit of the global Google Cloud Next OnAir conference. Over the next five weeks, Next OnAir EMEA will bring you key announcements, product enhancements, and best practices tailored specifically for organizations across Europe, the Middle East and Africa.
With almost every aspect of our lives, things are a little different this year. The ongoing pandemic has changed the course of business in 2020, and possibly the world in the long term. Google Cloud saw first-hand the importance of keeping their cloud up and running – enabling remote collaboration and scaling to meet changing customer needs. Google continues to help businesses and their employees, as well as governments and schools, collaborate and learn during these challenging times.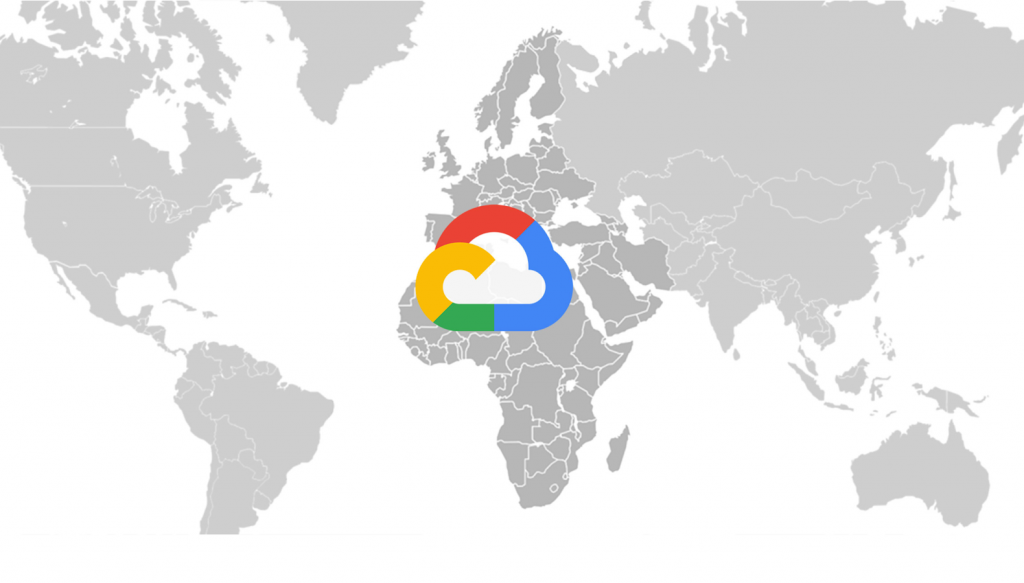 Grow with Google EMEA customers and partners
It's been a big year for Google at EMEA. Google announced new cloud regions in France, Italy, Poland, and Spain. Their Dunant Cable has landed, crossing the Atlantic Ocean from Virginia Beach in the US to the Atlantic coast of France, and Google also announced a new submarine cable, the Grace Hopper, that will connect the US to the UK Great Britain and Spain. All of these projects will provide more capacity and resiliency to Google's network, so that they can better serve customers who are leveraging all of Google Cloud solutions.
Google has always prided itself on continuing to work with some of the world's biggest brands, including Carrefour, Lloyds Banking Group, Lufthansa Group, Renault, Telecom Italia and Telefonica, to name a few. And is exploring new opportunities by partnering with major industry players such as Deutsche Bank and Orange.
Google also announced its new partnership with Reckitt Benckiser to drive stronger customer engagement as the consumer health, hygiene and nutrition company embarks on large-scale digital transformation. .
Google is also excited about the findings of a new IDC study that shows the Google Cloud ecosystem is thriving, growing, and delivering significant economic benefits to its partners in EMEA. According to IDC, Google Cloud partner opportunities in Western Europe will increase more than 3.7 times by 2025. In addition, IDC expects Google Cloud partners to generate revenue of $5.49 for every $1 of production. Google Cloud products sold, increasing to $7.74 by 2025.
Support for Google's customers and partners is growing in the region, and has also strengthened the EMEA regional leadership team, welcoming Laurence Lafont as vice president of EMEA Industries (French exclusive) , Pip White is the new UK and Ireland chief executive officer, Daniel Holz is DACH's vice president and Northern region, and Samuel Bonamigo is Southern Europe vice president. With these new leaders, and increasing focus on customer success.
Building for the future, sustainable
While Google continues to grow, their commitment to doing so in a sustainable way remains unchanged. Earlier this month, Google announced that it had set its most ambitious goal yet: run Google's business on carbon-free energy anywhere, anytime, by 2030. What this means is that Google is aiming to always provide its data centers with free energy carbon and is the first cloud provider to make this kind of commitment.
As they learn, Google helps develop useful tools to empower others to follow. For example, Google is developing tools to help their customers measure the impact of moving to Google Cloud, report on their emissions, and reduce them. Google is also collaborating on the Industrial Adaptive Control platform with DeepMind, which provides AI control of cooling systems in commercial and industrial facilities.
In addition, Google has collaborated with its partners and customers on a range of sustainability initiatives. This includes working with the World Wildlife Fund (WWF) and fashion brands, such as Stella McCartney, to create an environmental data platform that helps create a more sustainable supply chain for the fashion industry. Page. Additionally, Google is working with Unilever to leverage AI on satellite imagery to improve deforestation detection, bringing a new standard for supply chain monitoring.
Committed to helping EMEA businesses 
Google Cloud is committed to being a trusted partner for businesses of all sizes and industries across EMEA, and Google Next OnAir EMEA is just one of the ways Google is investing locally. Over the next five weeks, we hope you'll join Google as we help organizations grow and innovate for the future through digital transformation.
Source: Gimasys