What is Google Cloud Storage? Important features of this service
Google Cloud Storage
is basically the cloud storage feature of Google Cloud Platform. Along with computers and networks, storage is one of the basic resources required in today's technology and software development systems. Regardless of whether your system is on-premises, cloud, or both, you always rely on storage components to maintain your data. However, with the needs of continuous operation, quick maintenance, low cost and instant work efficiency, cloud storage systems such as Google Cloud Storage are the optimal choice of enterprises. enterprise. Let's learn about the outstanding features of this hosting service with Gimasys.
What is Google Cloud Storage?
Cloud Storage is a cloud backup service in Google Cloud Platform. It provides a repository for live data or long-term archival data. Objects stored in Storage Cloud are grouped into buckets. Buckets are storage pools in the cloud that can be assigned to storage classes individually.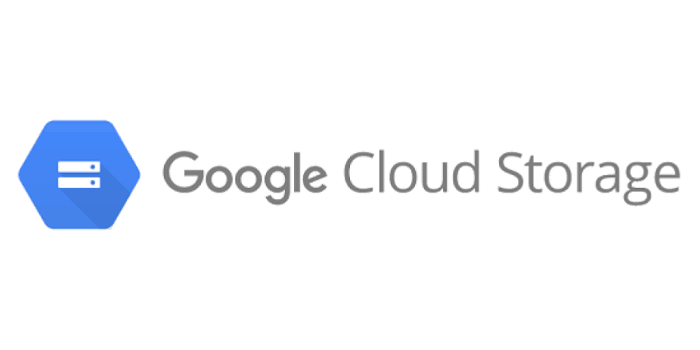 Reference
Storage levels
The platform offers four storage classes: Multi-Regional, Regional, Nearline, and Coldline. All layers provide unlimited data, the same tools and APIs for data access, Open Authorization (OAuth) and most access control, access to other Google Storage services, and pay-per-use model.
High performance object storage
– Regional storage class
Store data in one geographical location, instead of spreading it out. It offers 99.9% availability and is best for compute, analytics, and workloads. machine learning. When storage and compute resources are in the same region, Regional provides high performance and availability. Implementing regional data storage can reduce network costs.
– Multi-Regional storage class
Store data in data centers around the globe and have 99,95% available. It is suitable for companies that need frequent data access, such as website content and mobile application data. Multi-Regional layer data is stored in at least two separate locations, which improves availability.
Both the Regional & Multi-Regional Storage classes fall under the category of high performance object storage.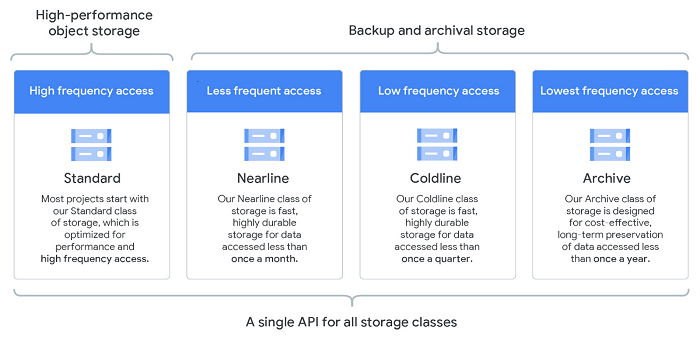 Backup and data storage
– Nearline storage class
 For customers who need long-term storage of data that users access less than once per month. It is best used for data archiving, as well as backup and disaster recovery (DR), and it integrates with third-party backup products from vendors like Unitrends and Symantec.
Nearline offers 99% availability and has a minimum storage period of 30 days.
– Coldline storage class
For customers who need to store data they access less than once per year. It is mainly for archiving and disaster recovery (DR). With a minimum 90-day storage requirement, coldline is the ideal data storage class.
Both Nearline & Coldline are storage classes built to store data that is not accessed frequently.
So, as we all know, the Storage Cloud solution is to create an environment to store all kinds of data, be it data that is accessed with high frequency or less than once a year. Data can be moved easily between storage layers in case the business needs it.
Other features of Cloud Storage
In addition to diverse storage classes depending on user needs at a reasonable cost, other key features of Storage Cloud help you better understand this service from a broader perspective.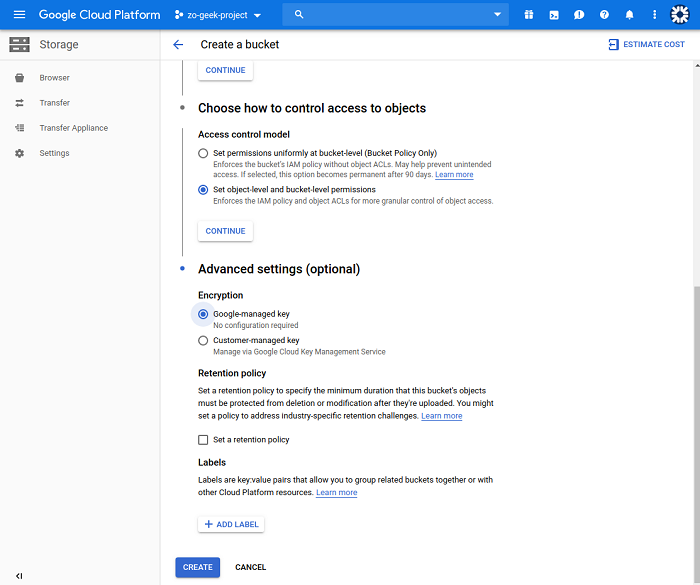 Manage object lifecycle
This feature allows you to define and specify conditions for a bucket that can trigger data deletion or move you to a less expensive storage class. These conditions apply to current and future objects stored in the bucket. If an object meets the criteria of any or all of the conditions you define, Cloud Storage will automatically take the specified action.
Object version
When you want to retain the history of the objects you have stored and have access to them if they are deleted and overwritten. Object versioning allows you to do this. You can enable this feature in a bucket to protect your files. It increases storage overhead, but you can use Object Lifecycle Management to delete older versions of objects.
Retention Policy, Object Holds and Bucket Locks
If you have data that cannot be deleted for any reason, this is where these three features come in handy.
Retention policies allow you to set parameters for how long current and future objects will remain in a bucket. Once you have set Object Hold through your policy, the file cannot be overwritten or deleted until its age reaches the period specified in the retention policy.
Bucket Locks are an even more powerful solution. Once a locked retention policy is set, you cannot delete or reduce the length of time you specify. It cannot be changed. This means that you cannot delete a bucket unless every object in it has reached the end of the retention period. You can increase the retention period, but you cannot decrease it.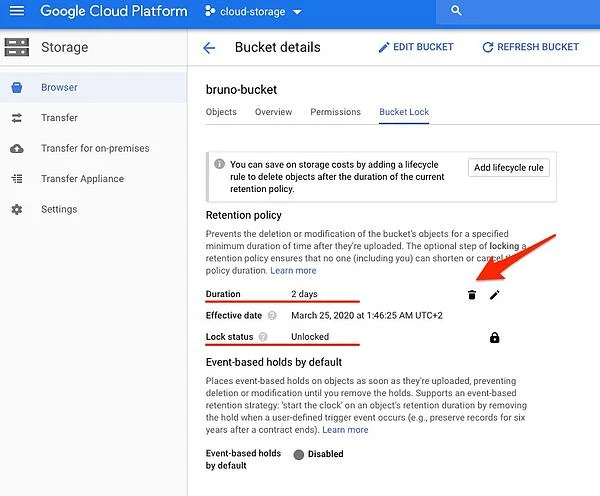 Object-level and bucket-level permissions
Use Google Cloud Identity and Access Management (IAM), you can control who has access to your bucket and objects. You can add users at the bucket level, giving them access to all objects in that bucket. You can also break it down further by giving specific users permission at the audience level that won't be able to access other data within the budget.
Unified bucket-level access
Want more control over who can access different buckets? Using Cloud Storage Google's unified bucket-level access allows you to control access to your storage resources. All accounts have an Access Control List (ACL).
Encryption Key
Google provides standard server-side encryption keys for your hosting solution, but you can take it a step further by providing your own with an extra layer of security. These customer-supplied encryption keys are applied to objects to encrypt data, the object's CRC32C checksum, and the MD5 hash. Your own encryption keys are not permanently stored on the Cloud Storage Server. They are deleted from Google's servers once the operation is complete. The last option would be to use an external Key Management Service (KMS), thus eliminating the need to store even keys temporarily on GCP.
Why use Google Cloud Storage
Cloud Storage Google provides "granular" control over your data in the cloud. You decide how you want to secure and share your data in the cloud. It provides storage for any size workload on a global network of servers across different storage classes, including standard, nearline, coldline, and archive options. All your data is also protected with multiple backup options.
From flexibly and efficiently meeting storage needs, thousands of businesses have used the power of Storage Cloud. And now is the time for businesses to step in and optimize the resources and capabilities at hand. Develop your business and management system to take advantage of many advantages and benefits from Google Cloud Storage.
Contact Gimasys for advice on transformation strategies that are suitable for your business situation and free Google Cloud service experience:
Hotline: Hanoi: 0987 682 505 – Ho Chi Minh: 0974 417 099
Email: gsuite@gimasys.com
Source: Gimasys