Google Docs allows creating and working with documents with multiple page orientations
What's changing 
Google is making it easier to create and work with documents that require multiple page orientations in Google Docs.
For documents created in Google's documents apps, you can now change the page orientation on a partial basis. This will allow you to make room for wider content like tables and images that can benefit from more space horizontally. You will also be able to edit, import, and export Microsoft Word documents that contain both portrait and landscape pages.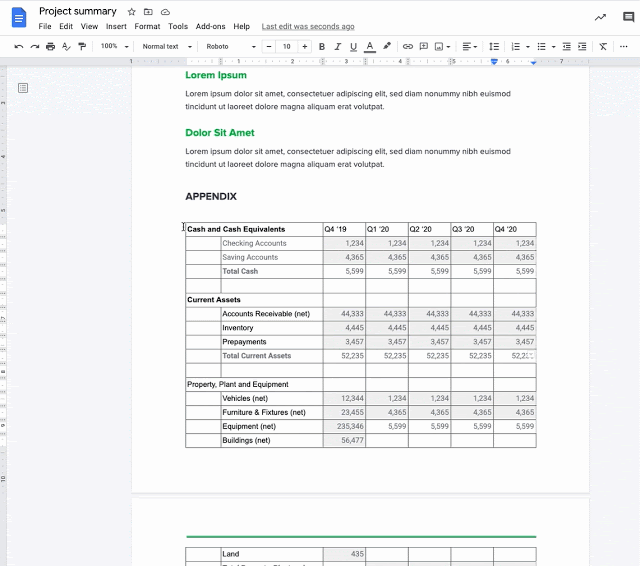 Who's impacted 
End users
Why it's important
Google knows that it's important that your files and documents look consistent no matter what app you're using. They hope these enhancements help you create and share richer documents containing tables, charts, diagrams, and images more widely.
Getting started
Admins: There is no admin control for this feature.

End users: This feature will be available by default. Visit the Help Center to learn more about changing page settings on Google Docs.
Release time 
Rapid Release Domain: Gradual rollout (up to 15 days for feature exposure) starting December 10, 2020

Scheduled release domain: Gradual release (up to 15 days for feature visibility) starting January 5, 2021
Availability
Available to Google Workspace Essentials, Business Starter, Business Standard, Business Plus, Enterprise Essentials, Enterprise Standard, and Enterprise Plus, as well as G Suite Basic, Business, Education, Enterprise for Education, and Nonprofits customers

Users with personal Google Account can use
Source: Gimasys