Google expands the Hangouts Meet ecosystem
What's changing: At InfoComm in Las Vegas in June, Google announced partnership with Pexip thereby introducing seamless compatibility between Hangouts Meet and other video conferencing systems such as Skype for Business, Polycom, and Cisco. With this new interoperability, your team can walk into a meeting room equipped with Hangouts Meet hardware and join a call with customers, suppliers, or partners even though they're on a different platform.
In addition to being compatible with other video conferencing solutions, it's important that your meeting room is compatible with the hardware you need. That's why Google created a offsite certification program for cameras, audio devices, and cables that are eligible for use with Hangouts Meet hardware.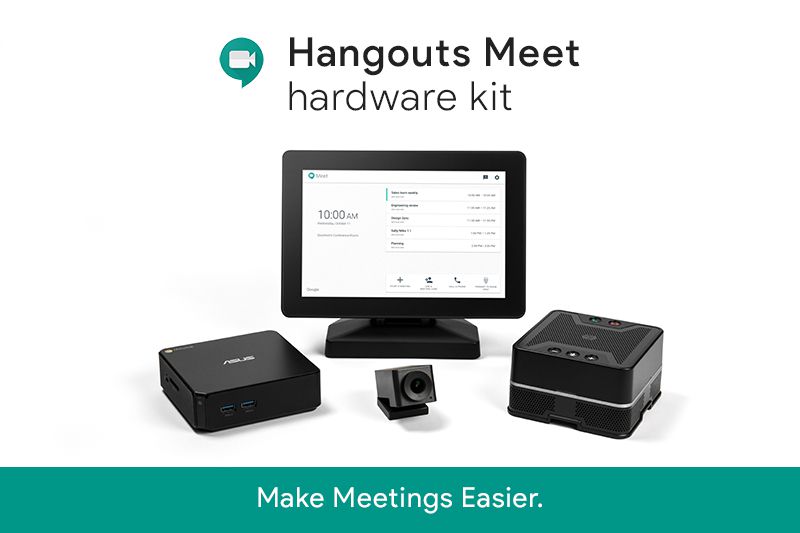 Through this program, Google partners will use the lab to test peripherals for quality, reliability, and interoperability. Eligible peripherals will receive firmware updates automatically, over the air.
> Reference: Google meeting room equipment
Google is constantly adding more and more great devices to the Hangouts Meet ecosystem. Starting with ChromeOS version 69, Logitech Meetup will be certified camera and speakerphone. With a 120° angle of view and built-in meeting room-optimized audio, MeetUp is the perfect solution for small video conferencing spaces. Like all certified peripherals, MeetUp will receive over-the-air software updates from Chromebox Hangouts Meet to ensure it stays updated and improved over time.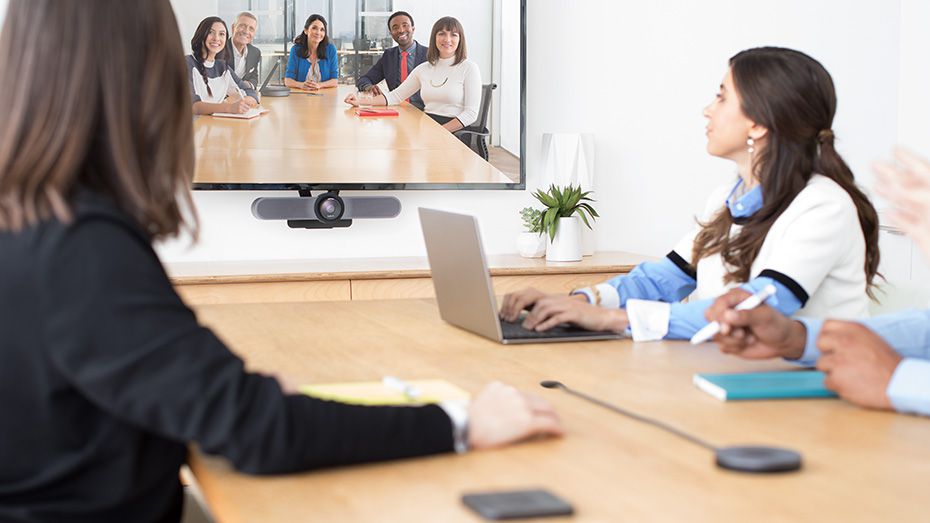 In addition to camera and Mic, partners like Lindy and Newnex joined the Google ecosystem to bring the highest quality USB 3.0 Hubs and extenders to the meeting room space. As officially qualified peripherals, they give you the flexibility to use meetings to organize meetings, regardless of the size and space of the meeting room.
Make sure Hangouts Meet rooms are ready for your next meeting
Google created new features in Hangouts Meet to make sure your colleagues or other users can find the meeting room correctly configured and ready for upcoming meetings. As an admin, you can now set up the microphones, speakers, and cameras you see fit for use in all meeting rooms.
In the future, if you only use an eligible external device, your Hangouts Meet device will automatically reset to the recommended configuration for the microphone, speaker, and camera between uses. If you are using peripherals or other custom profiles, an alternative default profile can also be installed in the admin console.
To do this, open the Admin console, go to Device management > Google Meeting room hardware (Equipment management> Google Meeting Room Hardware) and then find the specific entry whose default peripheral you want to change. Click on it, open the Device Health section and click on the desired device.
Update: Gimasys