Recover deleted accounts in admin console
Quick Summary
For businesses with less than 100 active users, you'll now be able to see when you've recently deleted users in your organization on the "Users" tab in the Admin Console . If you click on the number displayed, you can see a list of recently deleted users and how many days are left until their data is permanently deleted.
Previously, Administrators would have to filter recently deleted users on the User List page to review any users available to be restored – this update makes this important information more readily available for customers who primarily use the Admin Console to manage users.
Additionally, for all customers, admins can now select "Recently Deleted Users" from the "More" menu on the User List page to quickly check if any users have been deleted recent or not.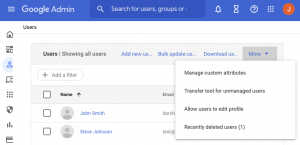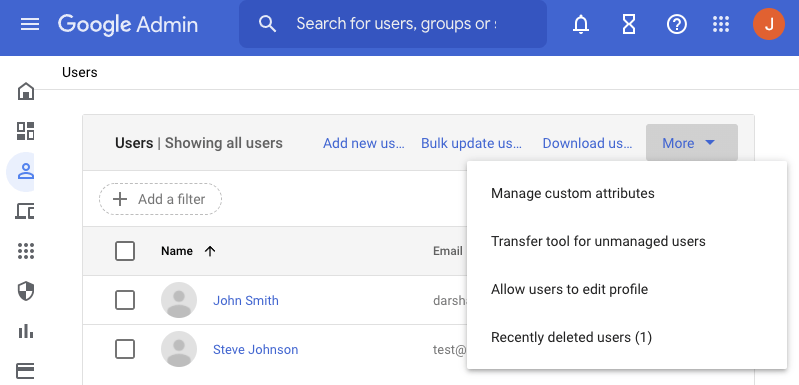 For these updates make it easier for Administrators to stay up-to-date on their recently deleted users and take action if needed, such as recovering users to keep their accounts or transfer them. data to another account.
Getting started
Admin: This feature will be available by default. 

End User: No end user impact.
Rollout pace
Rapid Release and Scheduled Release Domains: This feature is available to all users now.
Availability
Source: Gimasys