How do SAP customers complete their retail transformation with Google Cloud?
How do customers use SAP Complete the retail conversion with Google Cloud ?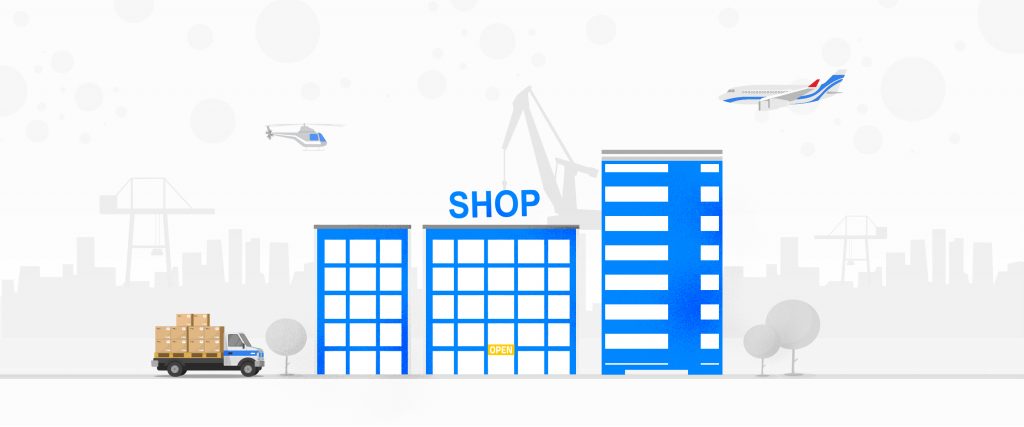 The retail industry is on the threshold of transformation as e-commerce is emerging strongly with nearly 6 trillion dollars will be invested in this market in 2022. With so many in stock, nearly half of retailers are looking to cloud services to improve their customers' omnichannel experience and retail store performance. And retailers using SAP solutions are no exception: 75% retailers surveyed by Americas' SAP Users Group (report ASUG) expressed a plan to increase digital investment over the next two years by at least 10% to accelerate digital transformation. Among those surveyed, 1 in 4 surveyed expected to increase their investment by 50% or more.
Retailers know what they need to offer to thrive: improving data-centric, customer-centric customer experiences. But that journey is fraught with technological hurdles that are leaving even the biggest retailers in limbo. For retailers innovating with SAP technology, they face the challenges of migrating, deploying, and running new software, which is extremely expensive, and the challenge to scale across the infrastructure at place. Central to a successful transition is leveraging cloud services and choosing the right cloud service provider (CSP) – keep in mind that not all Cloud services are created like this. together. At Google Cloud, we have helped the client and Retailers of SAP achieves transformation success by:
Give customers a simplified cloud migration journey with access to the program

Cloud Acceleration Program (CAP)

and

 

partner community

Google's powerful. 

Help drive innovation with

phân tích t

i

ên tiến

hàng đầu trong ngành và công cụ trí tuệ nhân tạo, machine learning

AI/ML

.

Provide an easily scalable and scalable infrastructure for easy upgrades for your applications and instances.

Minimize downtime with automated infrastructure maintenance with Direct Migration offers (

Live Migration

) by Google.
Let's take a look at three retailers using SAP above Google Cloud How can they face their technological challenges and bring their vision of digital transformation to life:

Omnichannel: MediaMarktSaturn's path is customer-centric 
Customers in the digital age expect a personalized, seamless omnichannel experience from browsing online or via mobile to in-store and checkout. Most retailers are eager to deliver on this expectation, especially with evolving technologies like AI, ML, and predictive analytics that promise a seamless omnichannel experience. But contrast the future of retail technology landscape with today's reality: 75% SAP retail solutions customers who participated in Google's recent ASUG study qualify as digital newcoms Still in the early stages of transition. To successfully deliver a personalized, customer-centric omnichannel experience, retailers must generate real-time customer insights. However, this requires huge computational resources beyond the capacity of most current on-premises infrastructures leveraging SAP.
MediaMarktSaturn Retail Group, one of the world's leading consumer electronics retailers, recently encountered data pipeline challenges that prevented the company from modernizing its retail and retail strategies. mine. MediaMarktSaturn is looking to unify large data sets and infrastructure across its SAP solutions to generate relevant and accurate insights for both its business and its customers. However, MediaMarktSaturn's legacy hardware infrastructure, not only was not able to handle the volume of data needed to realize its multi-channel goal, but was also unable to scale and then spin. back to accommodate different traffic levels without interruption. 
To overcome these technical and infrastructure barriers, MediaMarktSaturn chose Google Cloud to help modernize and migrate its SAP workloads into the cloud. Together with Google Cloud, MediaMarktSaturn decided to take advantage Google Kubernetes Engine (GKE), BigQuery và BigTable để lưu trữ, khai thác, làm sạch và phân tích dữ liệu để tạo ra những hiểu biết cá nhân hóa, thời gian thực sẽ phục vụ khách hàng tốt hơn trên tất cả các kênh. Nỗ lực cho đến nay đã mang lại conversion rate increased by 30%, due to their optimized high performance data processing and search technology. Looking to the future and armed with the tools to modernize its retail strategy, MediaMarktSaturn has begun building analytical tools that explore price elasticity and predict prices based on multiple variables.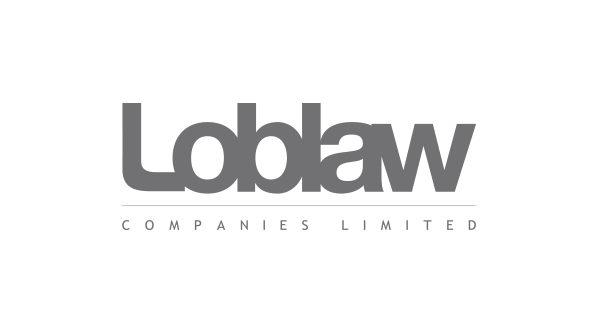 Store operations: How Loblaw delights customers with seamless experiences
Building on the omnichannel experience, retailers are also rapidly modernizing their store operations, going beyond the agility of their on-premises SAP infrastructure. With fast checkout, intelligent inventory optimization and management, and dynamic assortment planning across the retail technology horizon, it is becoming increasingly important that retail businesses have the platform to build, test, and deploy emerging technologies that are critical to staying competitive. Retailers delaying infrastructure modernization in favor of creating new code streams on top of legacy systems risk creating a monolith that is complex, coherent, and uncontrollable which is prone to outages and inaccurate data. 
Loblaw, Canada's food and pharmacy leader and the nation's largest retailer, recently encountered data pipeline issues similar to those at MMS while leveraging SAP Hybris in a traditional on-premises environment. system. It has the goal of enabling personalized product recommendations on e-commerce platforms, but the technology has lost track, as the quality of the recommendations and response lag has room for improvement. Loblaw also wants to allow marketers to run promotions at any time without requiring conversations with IT to prepare e-commerce systems.. 
Loblaw decided to leverage the public cloud because achieving the on-premises vision would require expanding data centers and creating dedicated IT operations and maintenance teams. Instead of investing more resources to support inflexible technology solutions, Loblaw chose Google Cloud:
"We thought, 'Why don't we reduce all that effort to someone who does it at scale, invests in the right investments, and is at the forefront of technology so we can really focus our efforts on driving push value for customers," he said. Hesham Fahmy, Vice President of Technology at Loblaw.
The first stage of the loblaw migration to the cloud involved the QuickShop online grocery store, leveraging transactional data from SAP Hybris. Google Cloud provides certified infrastructure for SAP Hybris, removing the administrative burden needed to create an architectural foundation for modernization. Loblaw also uses BigQuery to run real-time customer data analytics throughout the purchase lifecycle to serve customers with more relevant offers. 
As a result of the cooperation between Google Cloud and SAP, Loblaw has experienced a Quadruple improvement in QuickShop performance, triple site capacity and 50% time savings for Engineers to trust its site, allowing the company to focus on further innovations in the customer experience. 

Logistics, fulfillment and delivery: MultiPharma's path towards serving customers' needs with automated warehousing 
They may not get a lot of attention, but back-end operations are critical to retail success. Automated, accurate, real-time warehouse management is one of those workloads. From robotics and RFID tagging to on-demand inventory management, warehouse systems require vast amounts of data from all retailers' ecosystems, both online and in-store. Like omnichannel and store operations innovation development problems, modernizing a warehouse company can deprive a company of its legacy, on-site infrastructure, and cause inaccuracies, downtime, and problems. unfinished orders. 
For pharmaceutical retailer MultiPharma, a key value proposition is the prompt delivery of drug orders to pharmacists, even during times of high demand. This requires massive investments in warehouse distribution, robotics, and automation of scalable, resilient technologies, and scalable infrastructure. MultiPharma initially satisfied this need with its legacy SAP back-end system and private cloud. But issues of cost and flexibility pushed the company to leverage SAP HANA and move to the public cloud. 
While the company looked at several cloud providers, MultiPharma chose Google Cloud for its superior VM solutions, flexible size, and pricing structure. MultiPharma made the migration of SAP workloads to Google Cloud, the first involving creating a development environment for teams to conduct rapid testing before finalizing the product environment. In its first phase, MultiPharma has reaped benefits, including greater flexibility and increased resources allowing it to focus on further business innovations, like e-commerce optimization and customer-facing apps. 
As the retail industry continues to transform, retailers embracing cloud technology are increasingly positioned to take advantage of emerging opportunities. But to increase investment in digital transformation, retailers leveraging SAP need to ensure their infrastructure and data pipelines are ready for the innovations to come. While many businesses can temporarily address this challenge by layering software on a legacy, on-premises architecture, doing so almost certainly ensures an inflexible, irreparable monolith. , inflexible and costly not subject to continuous modernization. Like MediaMarktSaturn, Loblaw and MultiPharma, advanced retailers should consider leveraging a multi-service cloud and managed services to not only remove the burden of infrastructure and data development, but also enable the best performance from their SAP and technology investments. 
To learn more about Google Cloud, work with retailers using SAP technologies, and take the next step, read "Google Cloud Strategy Guide: 5 Understanding Your SAP Retail Workloads". You can also learn more about solutions retail industry and SAP by Google.
Need help consulting services Google Cloud Platform or register for a free trial up to 500$ please contact:
Email: gcp@gimasys.com
Sign up for a free trial: Here
Phone number: Hanoi 0987 682 505 - Ho Chi Minh: 0974 417 099
Source: Gimasys