Free Google Meet – online meeting room for everyone
Free Google Meet – online meeting room for everyone 
Google makes an official announcement about free to use Google Meet – Online meeting solution for all users.
Google đã đầu tư rất nhiều thời gian và công sức để có thể làm cho Google Meet trở thành giải pháp phòng họp trực tuyến có tính bảo mật cao và được tin dùng bởi các tổ chức trường học, chính phủ và các tập đoàn lớn trên thế giới. Vào đầu tháng 5 này, những ai có sở hữu Email Google có thể đăng ký dùng Meet và sử dụng một số tính năng giống với những người dùng trả phí như là lên lịch họp, chia sẻ màn hình hay tự động chú thích trong cuộc họp. 
To make sure everyone can experience Google Meet safely and reliably, Starting this week, Google will continue to expand and use Google Meet across Google email accounts in the future. This means that users won't be able to use Google Meet right away, but you can sign up to receive notifications when the feature is ready for your account. 
The solution is built on a foundation that ensures security. 
Google Meet designed, built and operated to ensure safe use. Since January of this year, the amount of daily use of Google Meet has increased by 30 times. And in April, Google Meet hosted up to 3 billion minutes of meeting time and added about 3 million new users every day. And with just last week, more than 100 million people use Meet daily for online meetings. With such large growth numbers comes a responsibility for the safety of personal information and security, whether it's an internal financial meeting or financial advice for customers on Google Meet or simply. talk to friends and family. 
For Google, security is about making products safe. Meet is designed to operate on a solid foundation of security, to provide protections for all data, personal information, and the users themselves. Here are some examples of how Google will protect your data: 
Provide meeting creator permissions such as allowing who can join the meeting and being able to mute or remove participants in the meeting if needed

Each meeting room will have its own access code to ensure that no one can "see" your meeting room 

Recordings in each meeting will be encrypted and stored in Google Drive 

Easy to use on Chrome and other web browsers to reduce security risk 
Google operates a private network of networks around the globe and connects data centers to each other to keep your data safe. Trust is built over a long period of time, and Google also makes the locations of its data centers public to customers so that users have trust. 
Free Google Meet account for individual users. 
You can use Google Meet để đặt lịch hẹn, tham gia hoặc bắt đầu một cuộc gặp mặt bằng video với bất cứ ai như là lớp học yoga trực tuyến, gặp mặt club, hoặc nói chuyện với bạn bè. Hiện tại thì Meet chỉ có trên G Suite, giải pháp làm việc hiệu quả và cộng tác cho doanh nghiệp, tổ chức hay trường học. Nhưng trong tương lai, Meet sẽ miễn phí cho toàn bộ người dùng trên website: meet.google.com và các thiết bị di động chạy iOS hay Android. Bạn cũng có thể sử dụng Meet từ Gmail hay Google Calendar.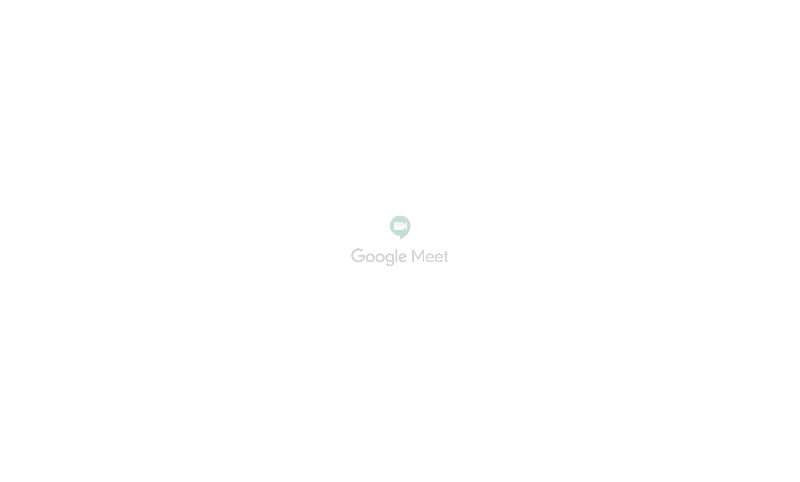 Nếu bạn đã có tài khoản Google (tài khoản @gmail.com) thì chỉ cần đăng nhập và sử dụng tại meet.google.com, còn nếu bạn không có, bạn có thể đơn giản tạo một tài khoản. Each meeting will be limited to 60 minutes when you use it for free, but this will only officially apply after September 30. 
Google Meet for groups or teams
Teams within an organization can use Meet to create a video meeting to help employees connect face-to-face and work as a team. For companies that don't want to use G Suite, you might be interested in G Suite Essentials.
G Suite Essentials is a perfect solution for the need to use advanced Meet features such as large meeting room capacity or meeting recording. G Suite Essential will also include Google Drive so that teams can share and store data and collaborate in real time on Docs, Sheets, or Slides. 
G Suite Essential and other advanced features will still be free after September 30.
Google Meet is for businesses or organizations. 
Regardless of whether a hospital is providing remote patient support or sales, every business in any industry is using Google Meet to do business. If you're one of the 6 million businesses and organizations using G Suite, you already have access to Meet. Admin just need to enable Meet for users in the system. 
During the Covid-19 crisis, Google has supported new and existing businesses using the Enterprise version to be able to use Meet even after September 30. 
Meet premium features for free for G Suite customers, such as the ability to livestream for 100,000 people in the system. 

Adds Meet access to G Suite customers with no change to existing contract 

Free G Suite Enterprise for Enterprise customers.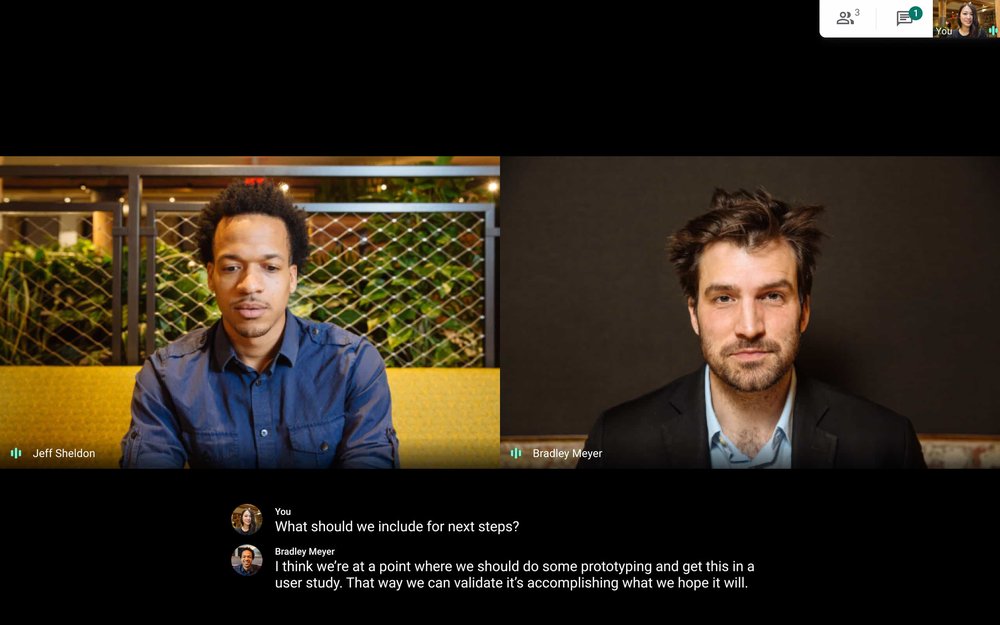 Google Meets in schools or educational institutions.
Rất nhiều trường học và đại học đang sử dụng Meet để tạo ra một lớp học ảo an toàn, cuộc họp phụ huynh, gia sư hay kể cả các sự kiện trong trường. Meet đã bao gồm trong G Suite for Education (Google Workspace For Education), phục vụ cho hơn 120 triệu học sinh và giáo viên trên toàn thế giới. Nếu trường học của bạn đang sử dụng G Suite for Education, Admin có thể kích hoạt Meet miễn phí. 
Source: Gimasys