Recurring Calendar meetings will be migrated to Hangouts Meet
Changes
As part of the transition from Hangouts to Hangouts Meet that we announced last year, we're starting now to move your video conferences on Calendar from Hangouts to Hangouts Meet. Previously, we made the change so that new events scheduled in Calendar will use Meet. Now this change is to update previously scheduled events in Calendar.
Affected person
End users
Why this shift?
We built Hangouts Meet with the intention of creating a fast, simple interface with enterprise-class meeting functionality like live streaming and meeting with up to 100 people. To make sure you get the best experience, we're moving the rest of the recurring events that are currently on your Calendar. This is our effort to limit any disruption and ensure that you can focus on what's more important: meetings where everyone can be as productive as they are when they meet face-to-face. next.
How to get started
Admin: No action required.

End users: When you join a recurring event on Hangouts, you'll see a banner announcing that future events for this meeting will appear on Meet.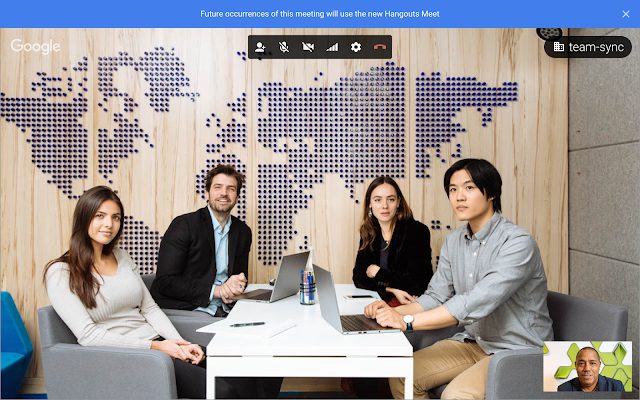 Additional details
Migrate existing events on Calendar
This change will happen gradually as users join the affected meetings. They'll see a banner announcing that future appearances will be available on Meet. After the call ends, all participants will receive an update on the event with new meeting details. Single events (non-recurring) will not change.
In case your meeting doesn't move
Some of your meetings may not automatically update on Meet. If this happens, you'll see a banner during the video call. This banner notifies end users for them to update Calendar events to Meet. This can happen for complex Calendar event setups, such as if different events have the same video link.
Source: Gimasys