Common errors when using VPS virtual server service and how to fix them
The need to rent and use the VPS service to run applications or store data is becoming more and more popular, however, the management of these servers is quite complicated and requires a specialized technical team, otherwise problems can easily occur, causing businesses to Businesses experience heavy losses in data, operations or service interruptions for customers... Let's find out Some common errors when using VPS services and how to fix them How?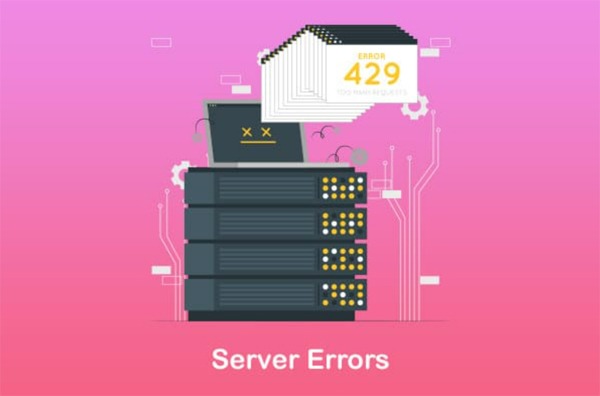 Some common errors when using VPS include the following: 
Can't access VPS on Microsoft Windows 10 
In case you are using Windows 10 and have an error of not being able to access the VPS, the following error message will appear: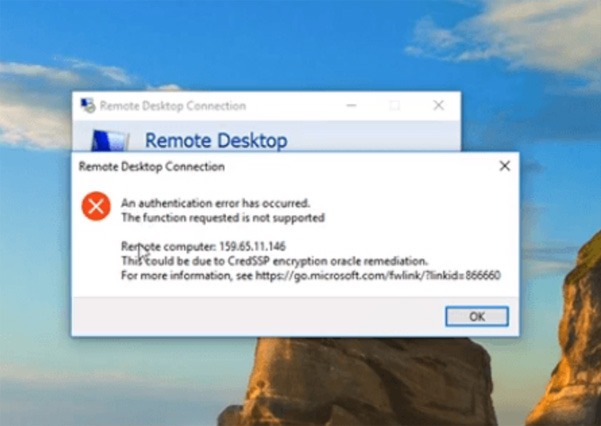 To fix this error you can follow these steps:
B1: Enter the bar Search on Win 10 and enter keywords: Administrative Templates and press select. 
Step 2: Continue selecting Edit group policy.
B3: In section Register, follow these steps: Administrative Templates => System => Credential Delegation => Encryption Oracle Remediation.
Step 4: Finally, select Apply and OK and you're done. Then try accessing the remote desktop again to access the VPS.
VPS automatically Shutdown and restart the system
Another common error when using VPS is the situation where the server automatically updates Windows even if you do not do this, then the VPS will automatically shut down and restart the system. 
To fix this problem, you just need to turn off the automatic Update function on Windows. You can turn it off or choose the time and method to update windows without affecting the operation of the VPS
CPU increases when using VPS
This is a problem that often occurs when using VPS services and is not too serious. 
To fix this problem, you can check all applications and browsers in use and take up CPU resources to optimize again. In addition, you can consider upgrading the CPU to ensure server operation to avoid service impacts. 
Fix Error of Unable to Access VPS Using Remote Desktop Connection
Another common error is that you may not be able to access the VPS using Remote Desktop Connection. The cause of this problem is because you use CredSSP for CVE-2018-0886 or KB4103727 patches, Microsoft patches to protect against data theft or malicious code sending attacks, after updating patches, you may encounter a situation where you cannot access the VPS.
To handle this problem you can do it in the following 2 ways: 
Method 1: 
B1: Access to Control Panel -> Choose Programs -> Choose Programs and Features -> Choose View Installed Updates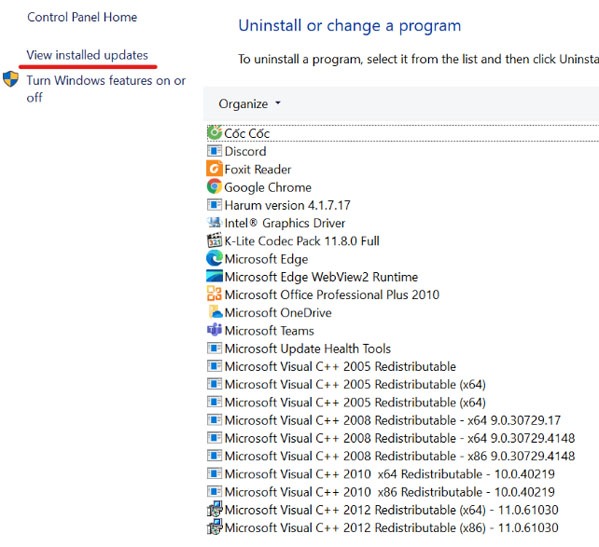 The screen will display the items you have installed and updated.
B2: Select patch KB4103727 and press Uninstall to uninstall this.
After uninstalling, restart your computer and try again with the Remote Desktop program.
Way 2
B1: Go to Windows on your computer. Enter in the search term box CMD. The screen will display as below.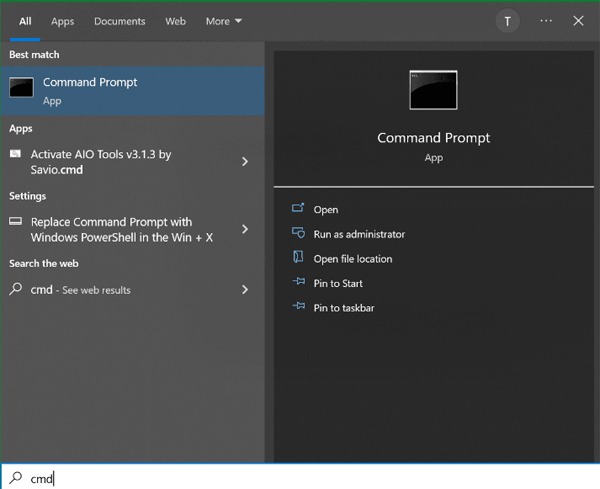 B2: Choarse Run as Administrator (must run with Admin rights).
B3: The commander window will appear, copy the command "reg add "HKLMSoftwareMicrosoftWindowsCurrentVersionPoliciesSystemCredSSPParameters" /f /v AllowEncryptionOracle /t REG_DWORD /d 2". Right click and select Paste (because in cmd you cannot use Ctrl+V). Continue pressing Enter.
You can then test again by restarting the computer and trying the Remote Desktop program again
Above are some Common errors you may encounter when using VPS and how to fix them. However, during the process of renting a VPS server, there will still be many problems that arise if the quality of the service provider is not guaranteed. Owning its own infrastructure spread across the globe, Google Cloud VPS is one of the services trusted by many individual and corporate customers. Contact Gimasys to immediately receive free credit up to 2000$ to use Google VPS services.