Seamlessly access popular Education Technology tools directly in Google Classroom
What's changing
With a new seamless integration of single sign-on, assigning, and grading, we're making it easier for educators to access popular EdTech tools that work best for their class directly in Google Classroom.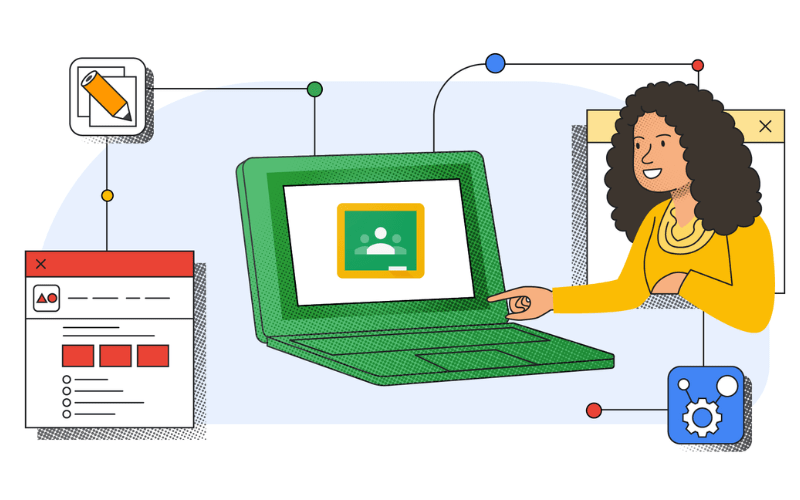 Who's impacted
Admins, End Users and Developers
Why it's important
This feature enables educators to browse, assign, and grade compelling content for their classes and allows both educators and students to access their EdTech tools without having to go through various login steps, such as remembering numerous usernames and passwords, or having to navigate to external websites and apps.
In addition to saving educators and students time, this provides a more streamlined experience when using technology to make an impact on learning.
Additional details 
We partnered with 15+ EdTech companies to build custom add-ons, including Kahoot!, Pear Deck, IXL, and Nearpod.
Getting started
Admins:

District admins must enable access to add-ons in order for educators to use these features. Visit the Help Center to learn more about installation instructions for setting up the add-ons feature and individual add-ons for a domain, OU, or group.

Once you've set up add-ons, your district can use this professional development kit, which includes a presentation and lesson plan, to train educators on how to get started with add-ons. Add-ons partner, Genially, also created an interactive genially version of the professional development training.

Educators:

Once enabled by your admin, you will see an "add-ons" module within the Assignment and Stream screens. From there, you will find the list of available add-ons for your district. Visit the Help Center to learn more about using add-ons in Classroom.

EdTech Tools & Developers: If you are interested in creating a Classroom add-on, express interest here.
Rollout pace
This feature is available now.
Availability
Available to the Teaching and Learning Upgrade, and Google Workspace for Education Plus

Not available to Google Workspace Essentials, Business Starter, Business Standard, Business Plus, Enterprise Essentials, Education Standard, Enterprise Plus, Education Fundamentals, Frontline, and Nonprofits, as well as legacy G Suite Basic and Business customers

Not available to users with personal Google Accounts
Source: Gimasys