Use the space management tool to bulk delete Google Chat spaces
What's changing 
Using the space management tool, admins can now delete multiple spaces within their organization at once. Over time, as more spaces are created, the list of spaces for an organization can become cluttered with abandoned and inactive spaces. Having the ability to delete multiple spaces at once can simplify the effort required by admins to manage spaces for an organization. . For example, admins can sort spaces based on their member count in descending order or based on the last activity in the space. From there, admins can select multiple spaces and delete them with one click.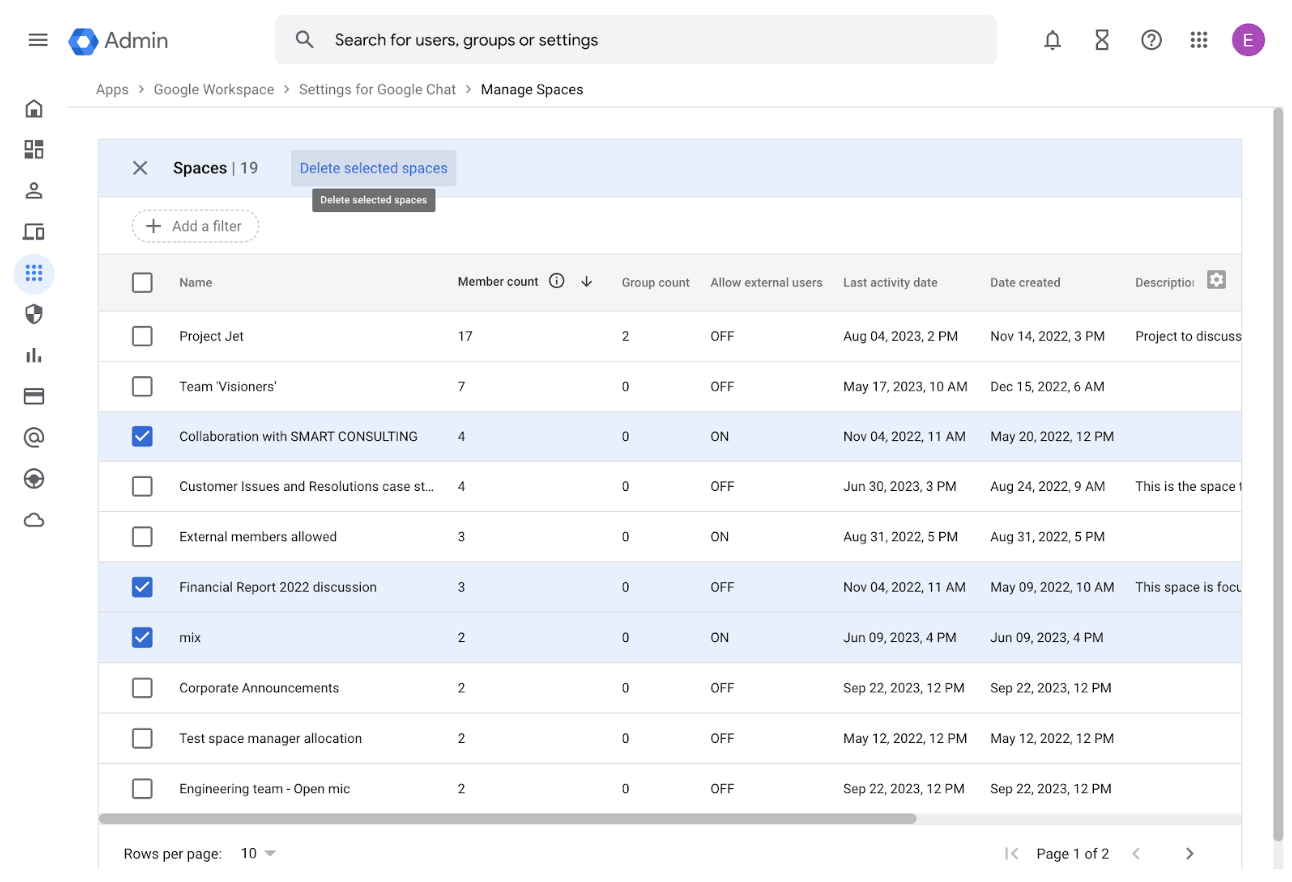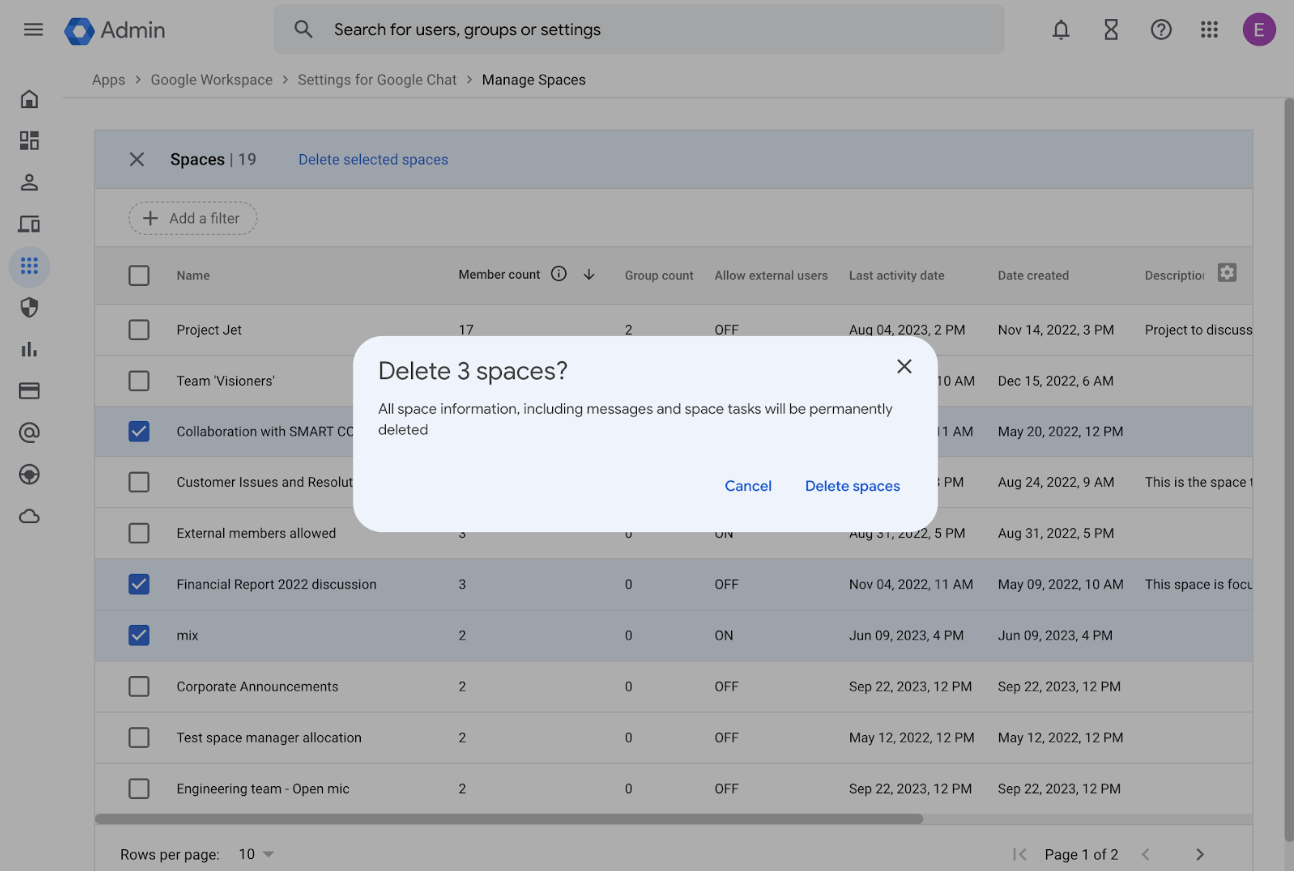 Additional details 
When viewing spaces in your organization, you'll notice a new column: Group counts. In this column, admins can see how many groups are members of a specific space.
Getting started
Admins: 

Super admins can access the Space Management Tool by default. Other admins will require the "manage chat and spaces conversations" privilege to access the tool. If this is your first time using the space management tool, please read more about the space management tool. 

Theo mặc định, tính năng của anh ấy sẽ có sẵn trong Bảng điều khiển dành cho quản trị viên tại Ứng dụng > Google Workspace > Cài đặt cho Google Chat > Quản lý không gian. Truy cập Trung tâm trợ giúp để tìm hiểu thêm về

deleting one or more spaces in the Admin console

.

End users: There is no end user action required. When a space is deleted, end users no longer see the space in their Chat interface.
Rollout pace
Rapid Release and Scheduled Release domains: Gradual rollout (up to 15 days for feature visibility) starting on October 17, 2023
Availability
Available to Google Workspace Essentials, Business Starter, Business Standard, Business Plus, Enterprise Essentials, Enterprise Standard, Enterprise Plus, Education Fundamentals, Education Plus, Education Standard, Teaching and Learning Upgrade, Frontline and Nonprofits customers.
Source: gcloudvn.com