See when someone is away in Gmail and Hangouts Chat
What's changing

Now, when you have an out of the office job in your calendar, a notification about it will appear in Gmail and Hangouts Chat when people try to contact you.
In Gmail, we'll show a banner about when the recipient is out of the office and when they'll be back in the compose email window.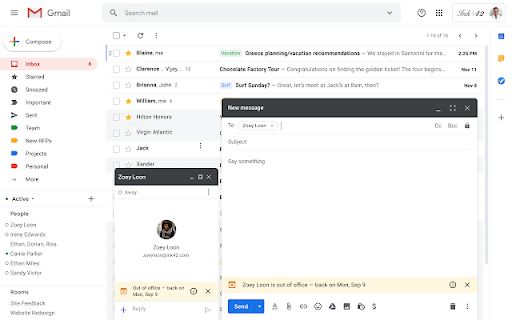 In Hangouts Chat, you'll also see a small message in the chat compose window alerting you that the person you're trying to message isn't in the office.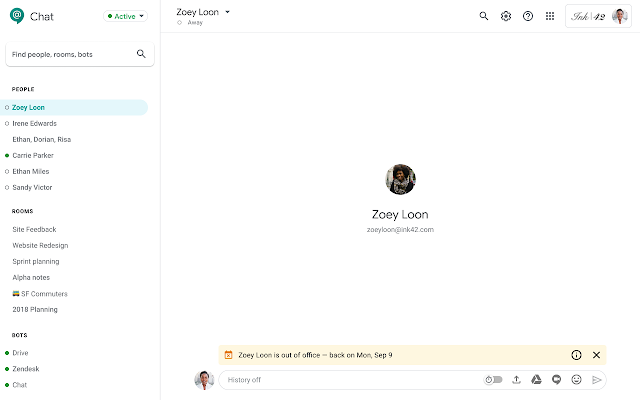 Who is affected?
End users
Why you'd use it 
With this launch, before people even tap Submit, your time away from the office will show up in more places on the web. G Suite, which means you get more uninterrupted time. As a sender, you'll also feel more confident when you message people at the right time.
How to get started
Admins:

No action required

End users:

No need to do anything. These notifications will automatically start showing up when someone you have access to has an announcement out of the office. 
Additional details
If you'd like to disable the sharing of information available to other G Suite apps, you can do so in Calendar in Calendar settings > Access Permissions. Just uncheck "Show calendar information in other Google apps, limited by access".
Gimasys.