Webinar program on May 28, 2020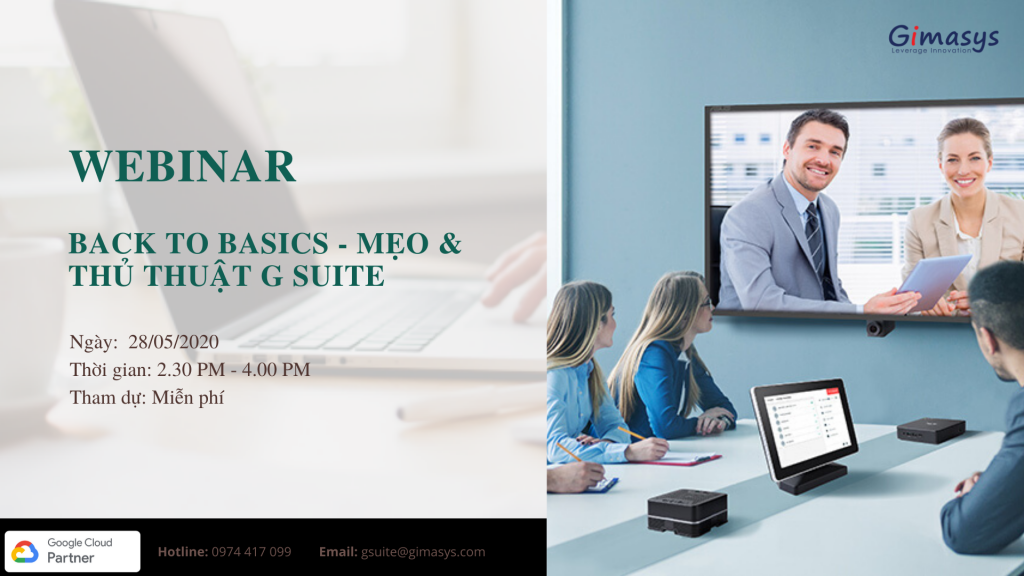 G Suite là bộ công cụ đa năng được Google xây dựng để hỗ trợ các tổ chức doanh nghiệp nâng cao hiệu suất làm việc thông qua việc trao đổi cộng tác linh hoạt bảo mật hơn. Rất nhiều doanh nghiệp đã tin tưởng và sử dụng G Suite từ lâu nhưng vẫn chưa biết cách áp dụng triệt để các tính năng trong bộ ứng dụng này để tối ưu hóa quá trình hoạt động vận hành trong công ty. 
With topics "Back to Basics – Mẹo & Thủ Thuật G Suite", Gimasys in collaboration with Google conducted a Webinar on May 28, 2020
Through a Webinar representative from Google, Ms. Natalie shared with attending businesses how to use the premium features of Google Meet Enterprise that are currently provided for free to all G Suite users as well as tips. & useful tips when using G Suite. In particular, the live Demo section from Gimasys experts received positive feedback from participating businesses. 
Some images in the webinar: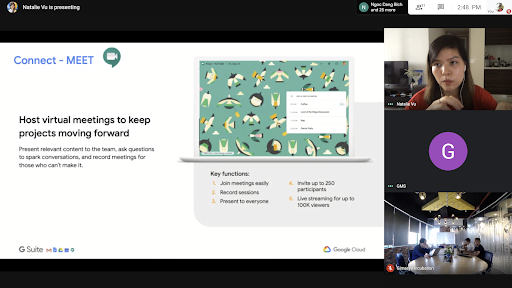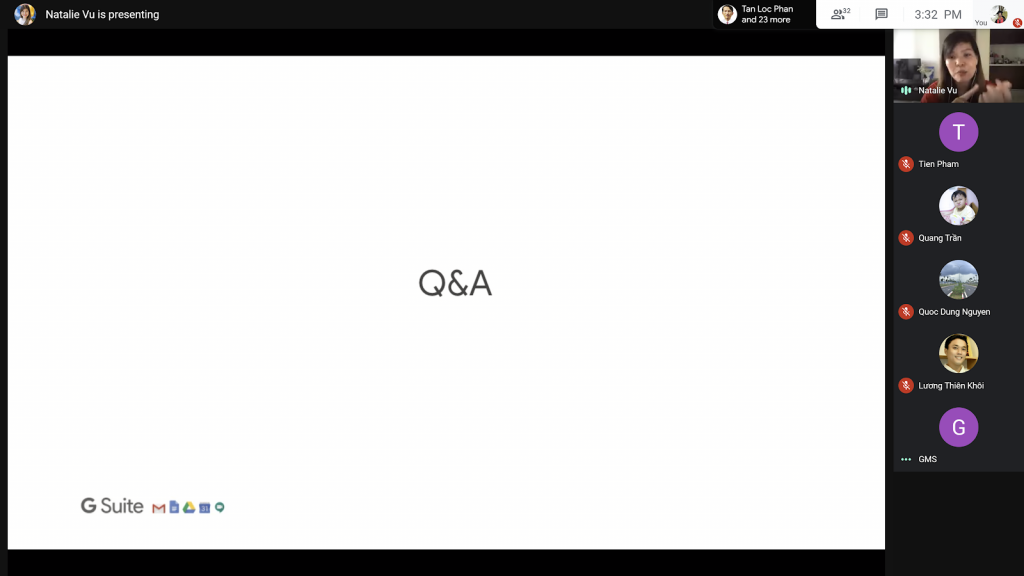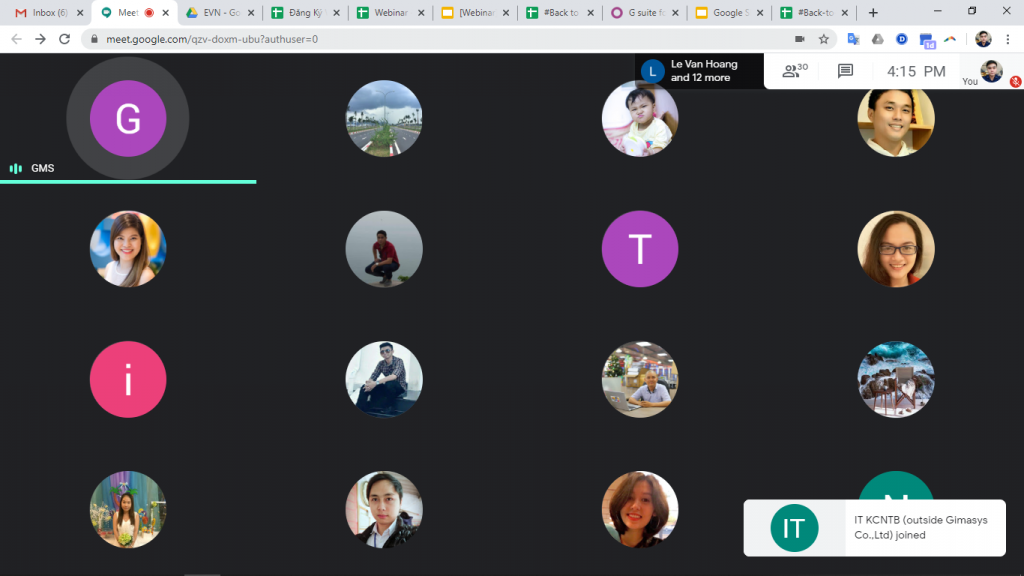 Source: Gimasys