Bringing together the best of both sides of BI with Looker and Data Studio
In today's data world, companies have to consider many scenarios in order to deliver insights to users in a way that makes sense to them. On one hand, they must deliver trusted, governed reporting to inform mission-critical business functions. But on the other hand, they must enable a broad population to answer questions on their own, in an agile and self-serve manner.
> Reference:
Data-driven companies want to democratize access to relevant data and empower their business users to get answers quickly. The trade-off is governance; it can be hard to maintain a single shared source of truth, granular control of data access, and secure centralized storage. Speed and convenience compete with trust and security. Companies are searching for a BI solution that can be easily used by everyone in an organization (both technical and non-technical), while still producing real-time governed metrics.
Today, a unified experience for both self-serve and governed BI gets one step closer, with our announcement of the first milestone in our integration journey between Looker and Data Studio. Users will now be able to access and import governed data from Looker within the Data Studio interface, and build visualizations and dashboards for further self-serve analysis.
This association allows Google to provide experiences about Google Cloud BI in an integrated, complete way for its users. Business users will feel more important and empowered than ever, while data leaders will be able to maintain the trust and security their organizations need.
This combination of ​self-serve and governed BI together will help enterprises make better data-driven decisions.  
Looker and Data Studio, Better Together 
Looker (https://www.looker.com)is a modern enterprise platform for business analytics and BI that helps organizations build diverse data systems that work for every part of the business. Data Studio (https://marketingplatform.google.com/about/data-studio/) is an easy-to-use self-service BI solution that enables reporting, analysis, and data integration based on over 500 data sets. 
Looker and Data Studio serve complementary use cases. Bringing Looker and Data Studio together opens new opportunities to combine the strengths of both products and a range of analytics and BI capabilities to help customers reimagine the way they work with data. .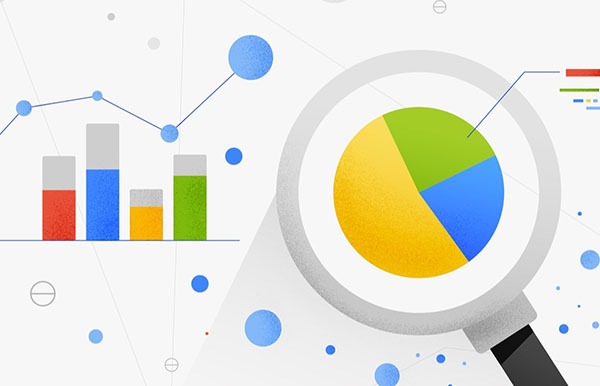 How will the integration work?
This first integration between these products allows users to connect to the Looker semantic model directly from Data Studio. Users can bring in the data they wish to analyze, connect it to other available data sources, and easily explore and build visualizations within Data Studio. The integration will follow three principles with respect to governance:
Access to data is enforced by Looker's security features, the same way it is when using the Looker user interface.

Looker will continue to be the single access point for your data.

Administrators will have full capabilities to manage Data Studio and Looker together.
How are we integrating these products?
This is the first step in our roadmap that will bring these two products closer together. Looker's semantic model allows metrics to be centrally defined and broadly used, ensuring a single version of the truth across all of your data. This integration allows the Looker semantic model to be used within Data Studio reports, allowing people to use the same tool to create reports that rely on both ad-hoc and governed data. This brings together the best of both worlds - a governed data layer, and a self-serve solution that allows analysis of both governed and ungoverned data.
With this announcement, the following use cases will be supported:
Users can turn their Looker-governed data into informative, highly customizable dashboards and reports in Data Studio.

Users can blend governed data from Looker with data available from over 500 data sources in Data Studio, to rapidly generate new insights.

Users can analyze and rapidly prototype ungoverned data (from spreadsheets, csv files, or other cloud sources) within Data Studio.

Users can collaborate in real-time to build dashboards with teammates or people outside the company. 
When will this integration be available to use?
The Data Studio connector for Looker is currently in preview. If you are interested in trying it out, please fill out this form.. : https://docs.google.com/forms/d/e/1FAIpQLScTaYSs6noq71ublD_JyGT6_5K1oXzhPtrR-KrR0Wqde78Ikg/viewform
Next Steps
This integration is the first of many in our effort to bring Looker and Data Studio closer together. Future releases will introduce additional features to create a more seamless user experience across these two products. We are very excited to roll out new capabilities in the coming months and will keep you updated on our future integrations of the two products.
Source: gcloudvn.com