Secret 5 benefits that Google Maps brings to your business on the internet
Google Maps has evolved over the years from a simple virtual map to a place to discover local businesses, plan your commute, and discover new recommended places. This platform is now more than just a map, but a tool that brings many marketing benefits to businesses. In this article, we take a look at the recent updates and features that have transformed Google Maps. into a powerful marketing tool and 5 lBenefits that Google Maps can bring to businesses your.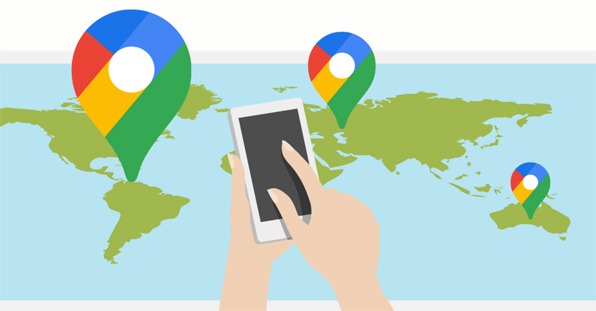 The importance of Google Maps in business marketing activities
Google Maps, integrated with Google My Business, serves as an important tool to enhance your local marketing strategy. It enhances search visibility, allows nearby customers to discover the business, and surfaces important operational details. 
By facilitating customer reviews and providing visual insights through images and experiences, businesses can build credibility and showcase their services. Furthermore, the valuable advertising tools and analytics provided by Google Maps enable businesses to effectively target the right audiences, drive traffic, and refine their strategies. Marketing strategy. 
This integrated platform not only drives customer engagement but also provides a competitive advantage in local SEO, making businesses more discoverable in organic searches.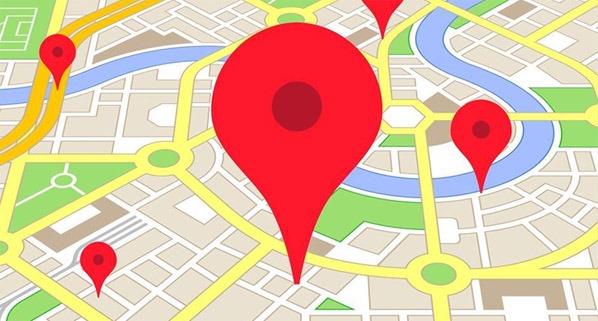 > Reference: How to create a Google Map for your business easily and quickly
5 benefits that Google Map brings to businesses
Help customers find businesses
As mentioned, one of the biggest features of Google Maps is that it allows people to quickly find your business. Address search capabilities allow Google Maps to pin and list businesses that are relevant to a user's search. Users can easily view their options before deciding to visit or contact a business. 
Google Maps acts both as a search engine to find businesses and as a map to direct users to that location. 
This is especially important because nearly a third of all mobile searches are location-related, meaning Google Maps is a key driver of mobile traffic.
Help customers contact businesses quickly
When users view your Google Maps, the platform provides comprehensive information about your business, including a phone number. And since most Google Map searches are done over the phone, they can call your business with just one tap. 
Because people use Google Maps to make decisions (for example, where to find a restaurant or a nearby clothing store), the platform gives users the ability to easily contact businesses, order questions and then decide whether to visit or not. It makes it easy for users to take the next step and helps businesses connect directly with potential customers.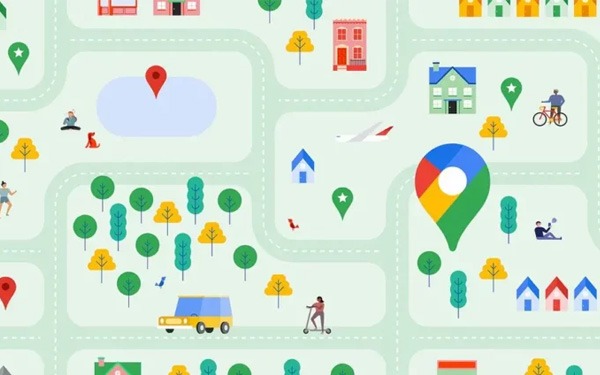 Increase traffic to your website
In addition to providing a business phone number, Google Maps also highlights other contact or visit information. 
For brick-and-mortar stores, such as clothing stores or restaurants, users can quickly explore your business profile and get directions, all from one platform, no need to switch Switch between apps or websites. It's a simple tap and select operation for customers. 
For businesses selling high-end services or products, customers will need to research more about the business, at which point Google Maps will link directly to your website. Customers can research and learn more about the company easily. 
> See now the Google Maps API solution for businesses: Link
Show your business with images
Users today are very fond of images. When exploring or evaluating a business, image can become a deciding factor. 
For example, let's say you're deciding between two restaurants for lunch with friends. After checking out the reviews and menu (straight from your Google Maps info), you turn to photos of the food. For restaurants with increasingly good images, they will be more likely to get your choice. 
Information and updates are important, photos and images provide a visual representation of your business. We recommend that your business share images to Google Maps (via Google Business Profile). But even more trustworthy are the photos your customers post through reviews.
Push reviews to increase reliability
Nothing builds trust more than social reviews from other users, and the most successful way to do this is through online reviews, which Google Maps displays in the information section. . This assessment information includes: 
Star rating 

Written review 

Images sent
Through this article, Gimasys has helped you better understand the special features of Google Maps and 5 Benefits that Google Maps can bring to businesses your.
Gimasys - Google's Premier Partner in Vietnam is a provider and consultant on the structure and design of the optimal Cloud solution for you. For technical support, you can contact Gimasys – Premier Partner of Google in Vietnam at the following information:
Hotline:

0974 417 099 (HCM) | 0987 682 505 (HN)

Email:

gcp@gimasys.com
Source: Gimasys