Difference between Team Drive and Google Drive
This article will clarify the differences between the two applications Team Drive and Google Drive
If you are using the service G Suite Basic version of Google, you are surely familiar with the extremely convenient storage application Google Drive. With at least 30GB for each account, Google Drive not only allows business members to store comfortably but also helps protect data, Restrict access to files is saved here.
However, with higher versions of G Suite like Business or Enterprise, in addition to unlimited storage capacity, users will see another application appear that "looks like" Google Drive, which is Team Drive. Although it has features quite similar to Google Drive, Team Drive is a place to store, search, and access information for a group. (Team Drive), rather than for each individual (My Drive).
Since G Suite Business or Enterprise users will be able to use both applications, for the best comparison, this article will use the exact names of the two applications: My Drive and Team Drive.
Team Drive is an application in the G Suite Business and Enterprise editions. G Suite Basic users won't see this app.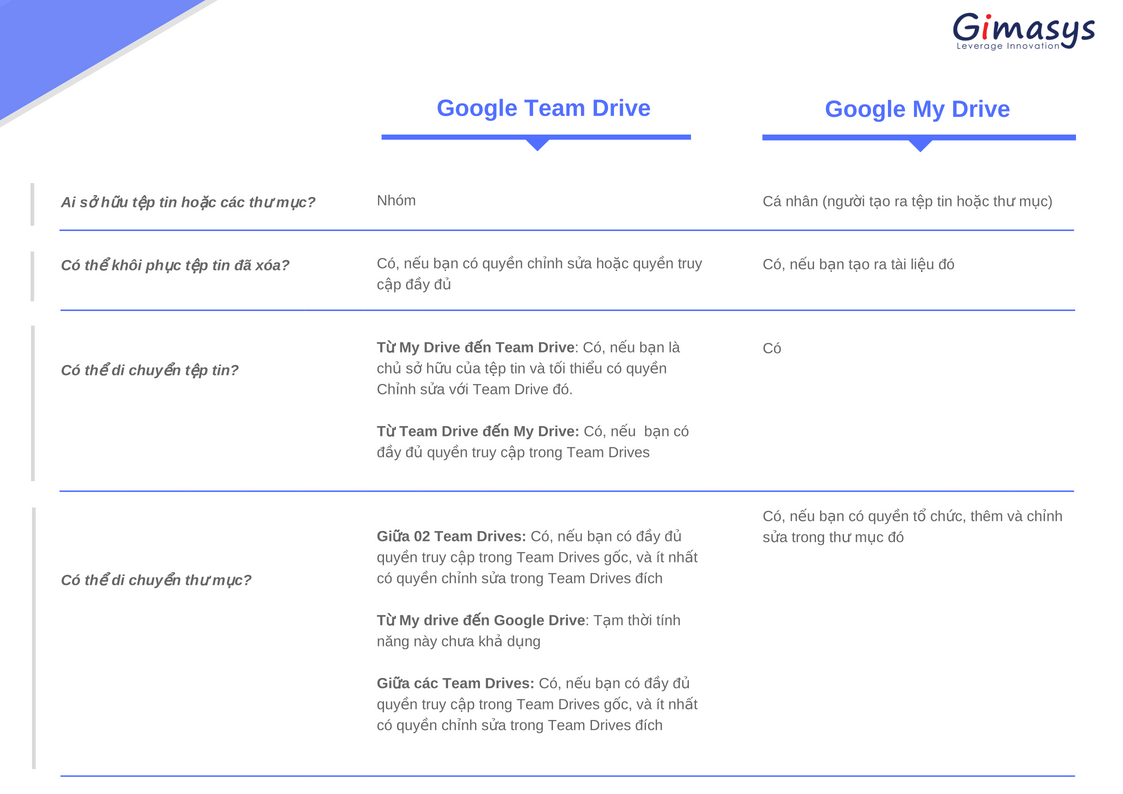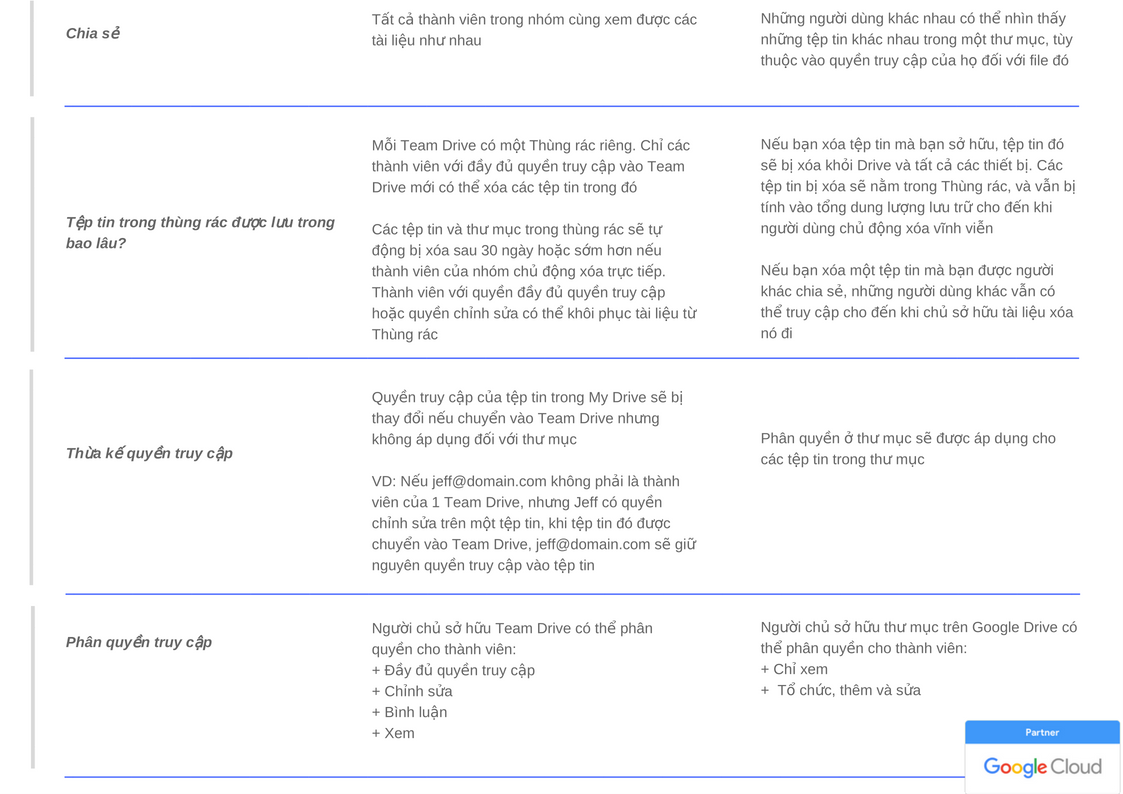 Note
Different access levels will be able to perform different operations on documents and folders. In Team Drive, these levels are divided into: Full access – Edit access – Comment access – View access. You can come in to learn more about Specific access rights of each level.
When moving documents between My Drive and Team Drive, there may be conflicts in access permissions. For example, file A allows accounting department staff to edit, but when moved into Team Drive B - only allows users to view the document (view only). For more information about this issue, you can refer to Google's latest update Security tools designed and built specifically for Team Drive.
If you need support with Google Drive, Team Drive or G Suite services, you can contact the following information:
Update: Gimasys