7 reasons to choose G Suite Basic for small and medium businesses
For businesses who are looking for a solution to exchange information and promote collaboration in the enterprise, G Suite (Google Workspace customers) Definitely a good value for money option. Especially with the small and medium enterprises, This toolkit doesn't just provide addresses email under own domain, but also the solution support for rapid growth & expansion. While understanding the difference in quality, not all businesses are ready to include G Suite in their apps.
1/ Feeling apprehensive about the cost of G Suite
For small and medium businesses: When budgets and resources are limited, everything is often evaluated based on costs. From huge expenses such as office rental, supplies, hardware systems, personnel, taxes, etc. to "unnamed" things such as water bottles, teapots. In the context of always having to "eat well and wear durable", deducting the budget to buy software seems to become a luxury. 
However, in today's technology era, running a business without proper software support is like walking on a highway. The same is true when businesses choose their own productivity suite. Instead of looking for a solution that meets the overall needs of employees (from data storage and security to collaboration and information exchange), businesses often focus on a single tool – Email. Of course if only Email, cost rate 4.2$ billion (Valid from 2/4/2019) that G Suite requires is really not satisfactory for many units.
2/ Share documents and collaborate easily
Collaboration and teamwork is an important key for small and medium enterprises. With G Suite, every employee in the company can quickly and easily share documents with their colleagues through an email account. Not to mention, with documents stored on Google Drive, users can also control the access of customers, partners or non-business users. Ability restrict access on Google Drive not only helps protect information and resources of the whole machine, but also helps users manage these files easily.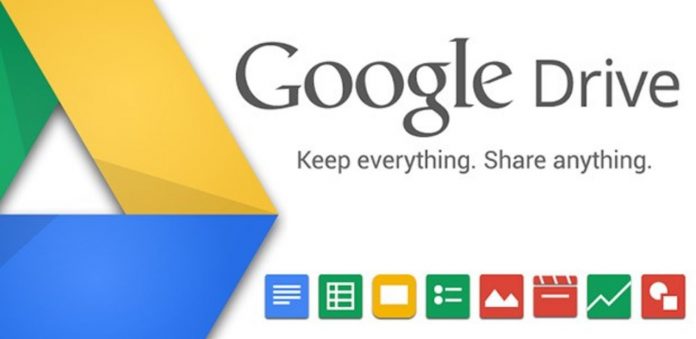 3/ Increase Google Drive storage space
If you are using a personal Gmail account, there will be times when you don't know What to do when you run out of Drive space? (because there's only 15GB). If you are using other cheap email hosting solutions, the situation is even worse when the capacity is usually only 2 - 5GB. Usually this space will be shared for both the mailbox and the place to save the document. This mailbox will quickly become overloaded after a while when employees share large files. 
To solve this problem, an account G Suite the lowest version is available 30GB without having to share it with anyone. Not to mention, files created from Google Docs, Sheets, Slides will not be counted. That is, with the same amount of content, but if you create it in Microsoft Word and then upload it to Drive, the file will be counted. But if you put it in Docs from the beginning, that Docs file does not take up Drive space. This is one way Google encourages users to use all the apps in G Suite. 
4/ Manage company email accounts and documents
If an employee leaves the company, you can control and access their email and documents (like Google Docs, Slides, Sheets) in G Suite. For the employees When leaving a job, administrators and company directors will have full access to their documents – this is what sets it apart from regular email accounts. Because basically, G Suite account is the property of the company, allocated to employees and has the right to revoke all access rights of the departed.. Also thanks to this way, the work flow of those who stay is not interrupted.
5/ Create multiple email addresses and subdomains (email & domain alias) 
With an alias email address: Name of primary email addresses admin can create email addresses for his users. Email Adidas allows users to send emails under a different address but use the same mailbox.
Eg: next to email ho-va-ten@tencongty.com, admin can create an additional email sales@tencongty.com. Emails sent to these two addresses will return to the same mailbox, but users can flexibly send emails under different names, depending on their work purposes.
Here's a way to help take advantage G Suite without the additional cost of purchasing a new account. 
With domain Alias: Similar to sub-email, a subdomain allows businesses to use an additional domain name to create an email address, in addition to the primary domain name registered at first. This feature will be useful when your business has many websites and domains to advertise many different products, thereby making it easy for you to manage them under one dashboard.
6/ Work anytime, anywhere without being limited by space, location
For small and medium-sized businesses, fast processing and completion is always a top priority. Not to mention with the rapid growth rate, there will be no room for cumbersome processes and paperwork. Meanwhile, working in the traditional way has the opposite effect, when employees can only solve work within the office, turn on the computer and access the documents stored on the computer. machine (then print it out and wait for it to be repaired, then wait for the stamp, ...)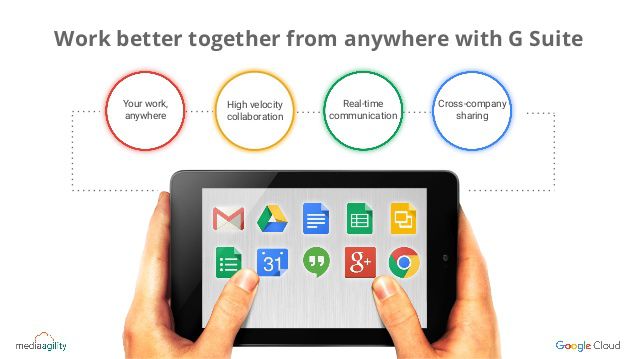 With the new G Suite, when everything is stored in the cloud, no matter where you are, users can access it with just a phone or personal laptop and an internet connection (3G, Wifi). Access Drive, share documents with a single link, chat and video call with more than one click, and more. 
7/ 24/7 support
Google supports G Suite users 24/7. Self Google's partner in Vietnam also committed to customer support under the Service Level Agreement. Admin can access the support portal through the provided account or by email or phone. Thanks to this support from both sides, businesses do not need to spend resources maintaining one or a technical team just to handle technical requests from users. 
General, G Suite has the ability to transform businesses mainly thanks to its friendliness, ease of use with users but no less effective. This is exactly why over a billion users are relying on G Suite apps like Gmail, Drive, Docs, and more to get their work done.. This toolkit also helps improve workflow in a way that is more streamlined and flexible than traditional solutions – which is especially necessary for small and medium businesses. Based on the benefits and opportunities that G Suite offers, you should really consider including G Suite in your company applications. 
Source: Gimasys