7 important Gmail features that you may not know
If you often have to use email to communicate and get work done, you will certainly find it exhausting to manage hundreds of incoming and outgoing messages at times. But if you are one of the 1.5 billion people who are using Google's Gmail service, whether Gmail is free or Gmail by company domain, surely the 7 important features below will "help" help you somewhat with the burden of work. Especially since its 15th birthday, Gmail has added a lot of useful features to meet the needs of users. 
1/ Smart Compose – Let Gmail… compose mail for you.

While composing an email to send, you may find yourself… stuck with ideas because you don't know what to say next, or you simply want to save time and quickly complete the content – Google will help you.
The existing Smart Compose (or smart compose) This will automatically complete the sentence you are writing. Although there is no Vietnamese mode yet, if you often have to talk with colleagues or foreign partners, this will be a huge help.
For example: If at the end of every email sent to a partner, you often end with "I look..." then Gmail will automatically suggest words like "forward", "to hearing from you",...
To enable smart composing in Gmail: Go to Gmail on your computer > Open tab General > click on the settings icon and scroll down to the section Smart Compose. 
Find out why Can't open attachments in gmail and how to solve this problem.
2/ Sign out of Gmail from all devices where you have ever signed in.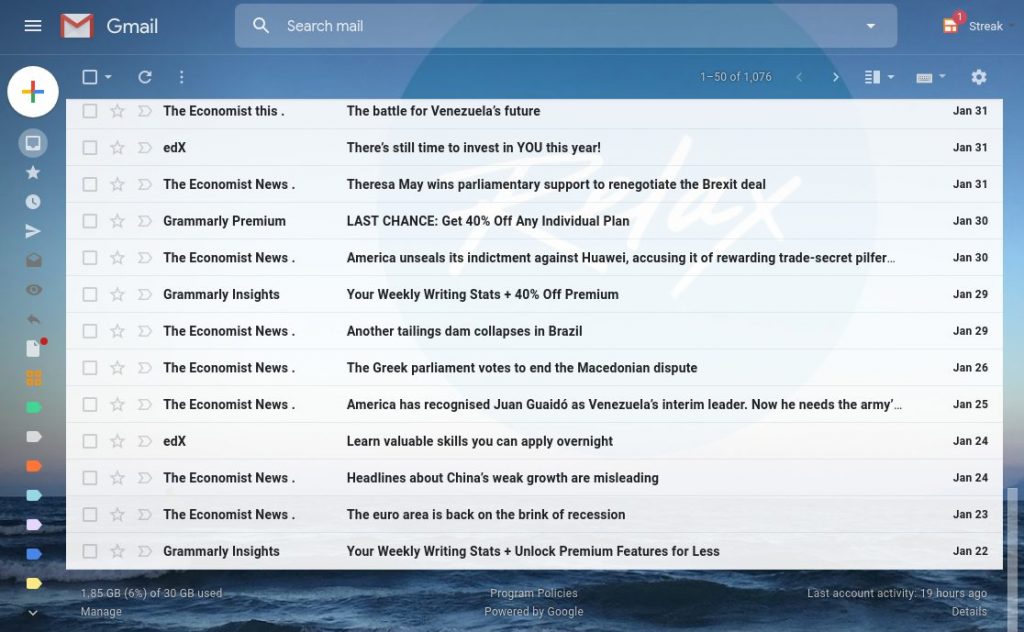 If you want to make sure that you've signed out of Gmail (log out) from any devices you no longer use, go to the Gmail home page > Scroll down to the bottom > You'll find it in the bottom right corner "Details" and click here.
(By the way, in the bottom left you will find the amount of space you have used out of the total space you have. As shown in the illustration, this account has only used 1.85GB, or about 6% in total. 30GB number).
After clicking on the Details item, the system will appear a window - which will contain the sessions that you are and have recently logged in to. You can see the illustration below:
With these details, you can check by device, time and place, and IP address for anything out of the ordinary.
Above this dashboard is an option to log out of all Gmail web sessions. Just click on the option "Sign out all other Gmail web sessions" and you can be assured of your account.
3/ Timer to send Gmail at a specific time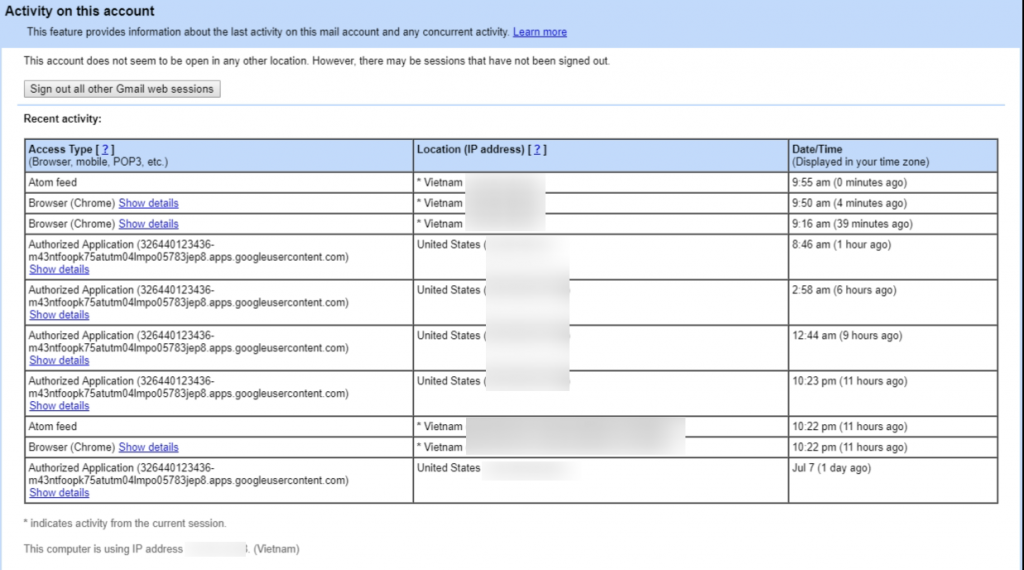 If you are forced to send emails at an unfavorable time (such as midnight, outside office hours, ..) for reasons related to deadlines, different time zones, .. then you will surely Enjoy this app on Gmail without having to download apps from third parties.  
Specifically, you can pre-compose emails and schedule them to be sent at a specific time, hourly, and daily. For example, tomorrow morning/afternoon, at 8 o'clock. To do this, simply click on the down arrow next to the "Send". If you're using a phone, click the three dots icon in the upper corner of the screen when composing a message.
Detailed instructions on How to schedule email sending in Gmail.
4/ Snooze – Pause notifications in Gmail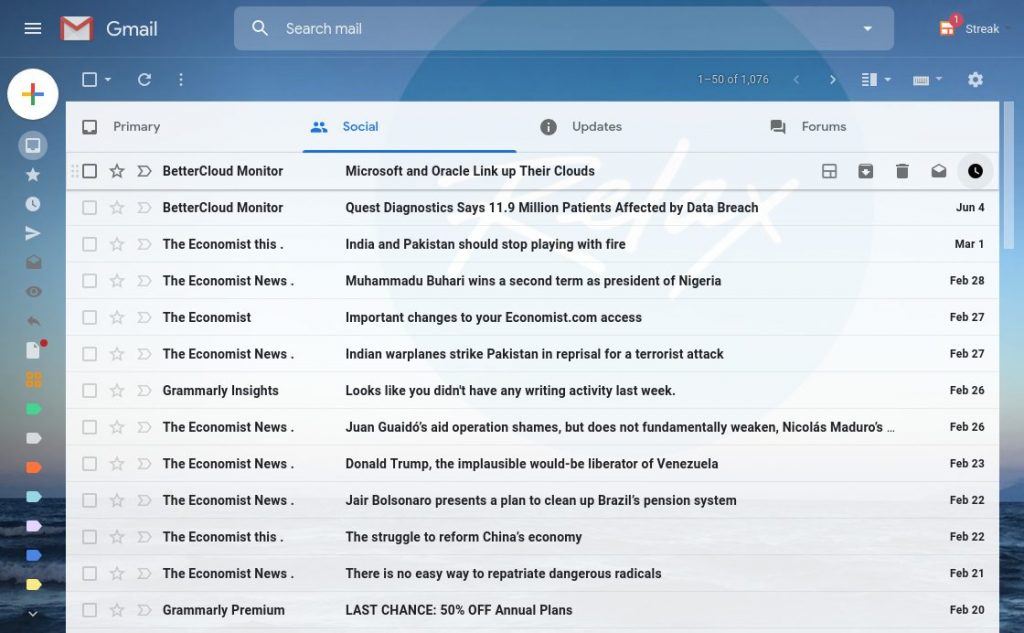 You can see the icon Snooze (clock image) on the far right, when hovering over each email line
If there is a time when you fall into email overload with a large number of emails flooding into your inbox, there is a high chance that you will miss some important messages. At this point, Snooze will become a savior to help you "store" some emails that do not need to be resolved immediately and will bring them back another beautiful day.
Specifically, Snooze will suspend notifications about these emails, temporarily moving them out of the inbox. Helps you prioritize more important emails. After completing the tasks in turn, the system will bring the other emails back to the first place in the inbox. Notification snooze can be until next day, next week, or even tonight, depending on your settings. 
To snooze an email, you just need to select that email > right click > select Snooze in the displayed options > Select the time you want to be notified again about that email. Google will give you the choice of time or you can install it yourself.
Or right on Gmail's interface, you can click on the clock icon at the end of each email line to snooze without having to open the email.
5/ Find all emails from a specific sender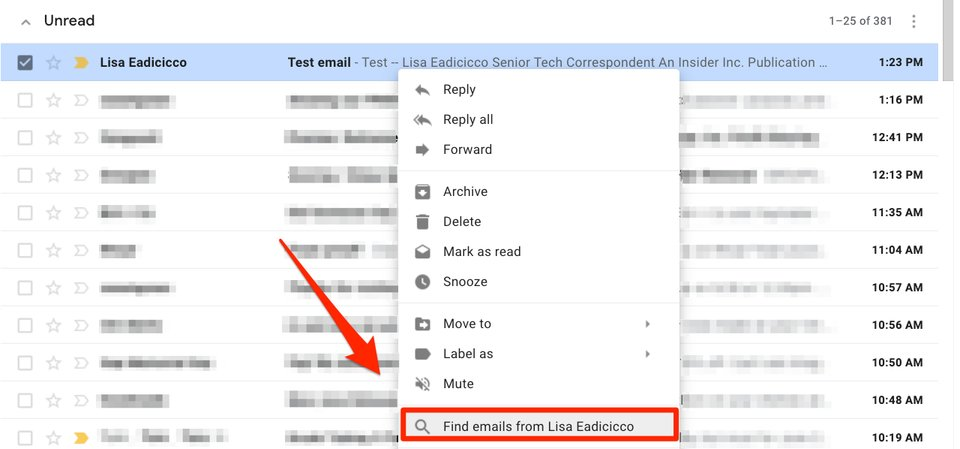 You want to search and display all emails from a certain sender (eg manager, customer, partner, ...)? Just right-click the email and select "Find all emails from…" near the bottom of the menu.
6/ Use Gmail without Internet – Gmail offline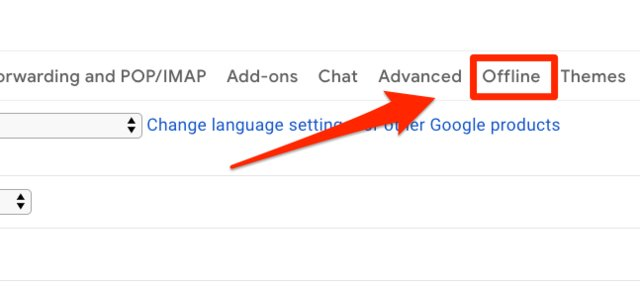 When you turn on Gmail offline, you can choose to sync emails stored for a certain number of days to your account. Thanks to that you can access them without an internet connection. Note that even so, you still have to visit mail.google.com with the Chrome browser to be able to use this feature.
To enable Gmail Offline, just go to Settings and click on the tab Offline to begin.
7/ Set password and expiration date for Gmail (send self-destructing mail in Gmail)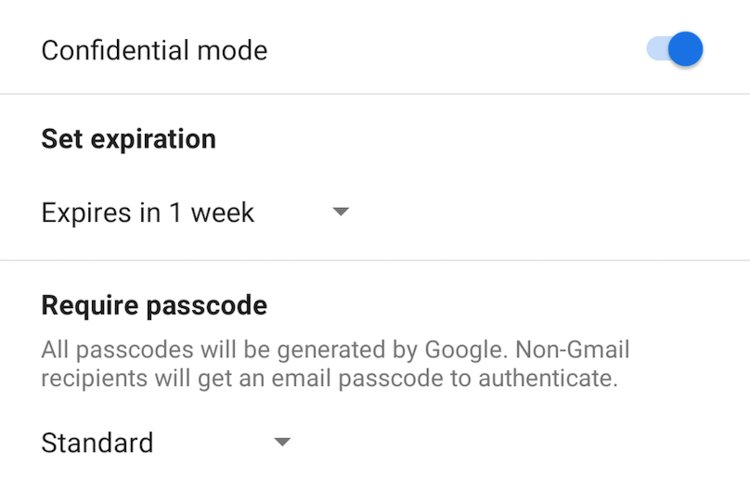 If you need to share some important, private or confidential information via email, perhaps Gmail's self-destructing mailing feature (confidential mode) is a good choice. This feature allows you to set an expiration date for emails and block senders from printing, forwarding, or downloading email content to your computer. This way, even if the recipient's account is hacked, your content can still be safe.
You can refer to the detailed instructions How to send self-destructing emails in Gmail.
Hopefully the above features can help you manage and have a better experience when using Google's Gmail. 
Gimasys.