Embed charts from Google Sheets into Google Docs and Slides
In the process of working, users often use charts as a tool to display data to be analyzed, making work more efficient and analytical content more intuitive.
Trước đây, khi một biểu đồ thay đổi, người dùng sẽ phải quay trở lại Google Sheets – tập tin chứa biểu đồ gốc, sau đó sao chép trở lại Google Docs hoặc Slides. Còn bây giờ, với tính năng cập nhật mới này, người dùng chỉ cần cập nhật biểu đồ ngay trên giao diện Google Docs hoặc Slides chỉ với một lần nhấp chuột.
1. Steps to take
On the Google Docs or Slides website interface, to insert a chart into the document, click

Insert > Chart

or choose

From Sheets

to insert an existing chart from a previous Google Sheets file.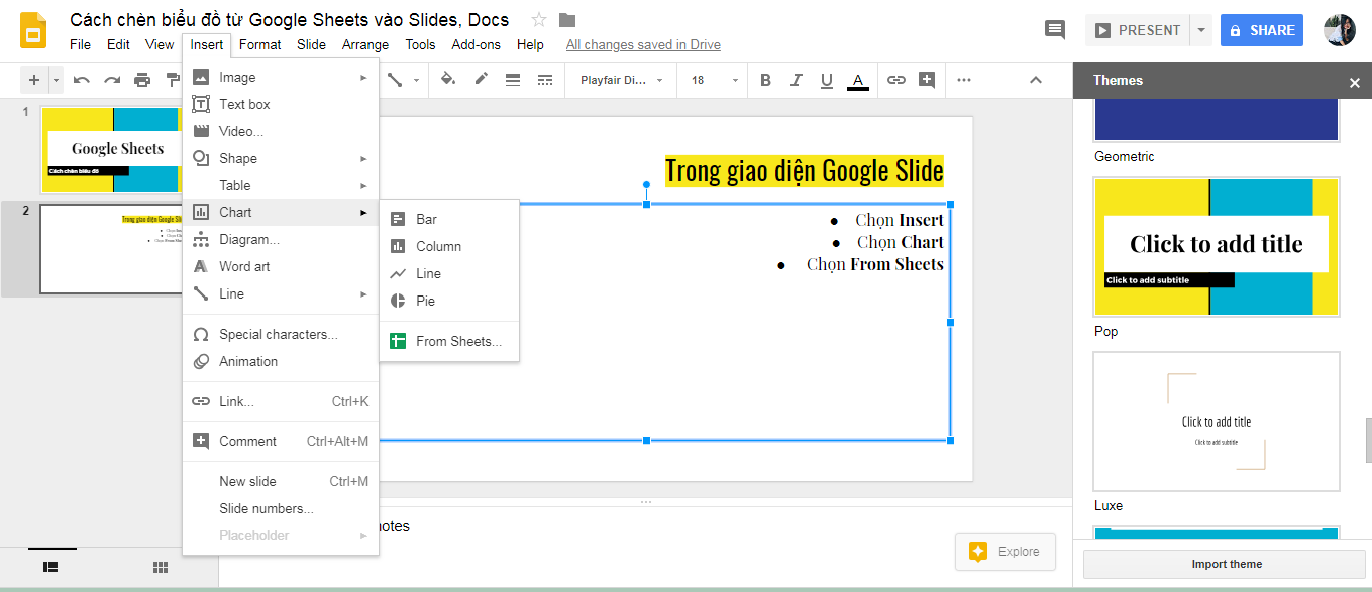 Sau đó bạn chọn một file sheets chứa dữ liệu, biểu đồ mà bạn muốn chèn vào trong Google Slides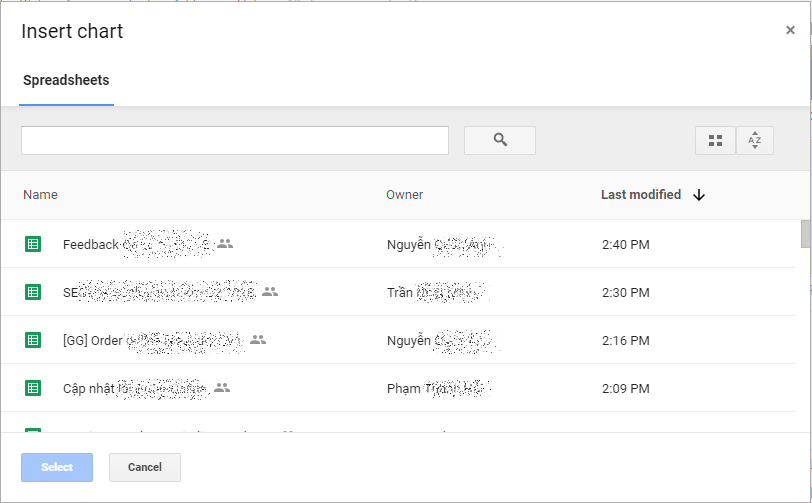 If there are many charts in the Sheets file, select the chart you want to select.

To change the inserted chart in Google Slides, you change the data on Google Sheets: When clicking to select the cell

Link to spreadsheet, Any changes you make in Google Sheets will be updated in Google Slides or Google Docs.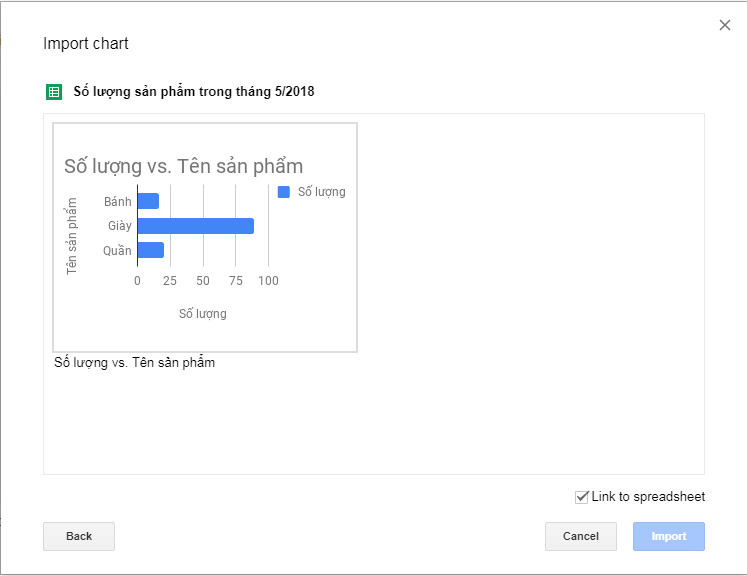 That way, you won't have to go to Sheets, change data and charts, and then go back to Slides to update the new chart. All troubles are solved with just one click.
Attention: Apart from the file owner, this feature of inserting and updating charts will only be available to 'collaborators' - authorized collaborators to edit the document.
2. Tips and tutorials related to Google Sheets 
Updated: Gimasys